ACR Updates Radiology-Specific Resources for COVID-19
By News Release
To help radiology professionals make more informed decisions, the ACR has collected the radiology-specific COVID-19 materials below. The American College of Radiology® (ACR®) is monitoring guidance from the Centers for Disease Control and Prevention (CDC), World Health Organization (WHO) and other reliable sources regarding the Coronavirus (COVID-19).
The resources are not intended as comprehensive medical guidelines, but may be of help as the radiological community works to protect patients and health care providers from this virus.
Rescheduling Non-Urgent Care
The ACR fully supports and recommends compliance with the Centers for Disease Control and Prevention (CDC) guidance that advises medical facilities to "reschedule non-urgent outpatient visits."
> This includes non-urgent imaging and fluoroscopy procedures, including but not limited to: screening mammography, lung cancer screening, non-urgent computed tomography (CT), ultrasound, plain film X-ray exams, magnetic resonance imaging (MRI) and other non-emergent or elective radiologic and radiologically guided exams and procedures. Radiologists should work with their referring physicians to review and reschedule such exams.
(March 27, 2020) Society of Breast Imaging Statement on Breast Imaging during the COVID-19 Pandemic
(March 26, 2020) ASBrS and ACR Joint Statement on Breast Screening Exams During the COVID-19 Pandemic
US Food & Drug Administration MQSA Inspection Information Related to COVID-19
The FDA has providedthis guidance for imaging facilities that close or cease screening mammography exams during this COVID-19 time period.
COVID-19 Diagnosis
(March 26, 2020) Radiological Society of North America Expert Consensus Statement on Reporting Chest CT Findings Related to COVID-19. Endorsed by the Society of Thoracic Radiology, ACR and RSNA
(March 25, 2020) Society for Advanced Body Imaging (SABI) Webinar – COVID-19: Thoracic Imaging Findings and Recommendations
(Updated March 19, 2020) ACR Statement on Use of Computed Tomography (CT) and Radiography for Suspected COVID-19 Infection
Reducing Risk of On-Site COVID-19 Infection
Breast Imaging
The ACR is offering a few common sense suggestions that may help breast imaging providers decrease risk of COVID-19 transmission in their facilities.
Concepts to remember:
Social distancing — keeping at least six feet between individuals in waiting rooms and work spaces as much as feasible
Strict adherence to cleaning and disinfecting equipment
Technologist and radiologist hand washing
Increasing scheduling intervals or appointment times to allow adequate time to clean equipment as needed
The ACR will keep members informed regarding future relevant actions that the medical and radiological communities may take that could help protect patients and providers from the Coronavirus.
Continuous Professional Improvement
In the wake of the current COVID-19 situation, the ACR is making the CPI Chest modules available free via e-book format for educational purposes only – no CME. Study with the experts!
Free Residency Training Resources
The ACR is here to support radiology residency programs during the COVID-19 outbreak with free online Residency Training Resources.
Other Radiologic Articles and Collections:
Recommended Resources:
Centers for Disease Control and Prevention:
World Health Organization:
Health Care Specialty Groups COVID-19 Resource Sites
Back To Top
---
ACR Updates Radiology-Specific Resources for COVID-19. Appl Radiol.
By
News Release
|
March 27, 2020
About the Author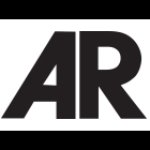 News Release