ACR 2019: New president, officers and major award announced
By Staff News Brief
Debra L. Monticciolo, MD, vice chair of the department of radiology and section chair of breast imaging at Baylor Scott & White Medical Center-Temple in Texas, has been elected president of the American College of Radiology (ACR). She assumed the position at ACR's recent annual meeting held in May in Washington, D.C.
Dr. Monticciolo, a professor of radiology at Texas A & M University, is a past president of the Society of Breast Imaging. She is the immediate-past chair of the ACR Commission on Breast Imaging, and has served two terms on the U.S. Food and Drug Administration (FDA) National Mammography Quality Assurance Advisory Committee.
Katarzyna J. Macura, MD, PhD, was elected ACR vice president. She is a professor of radiology at Johns Hopkins Medicine in Baltimore. A professor of oncology and urology at Johns Hopkins Medical School, she leads the Imaging Core of the JHU Institute for Clinical and Translational Research. Dr. Macura is also the immediate past chair of the ACR Commission for Women and Diversity, a member of the ACR Advanced Prostate Imaging and Targeted Therapy Committee and former member of the ACR Artificial Intelligence (AI) Advisory Group.
New officers elected to the ACR Council include Richard Duszak, Jr., MD, professor and vice chair for health policy and practice at Emory University's Department of Radiology and Imaging Sciences in Atlanta, and Amy Kotsenas, MD, a neuroradiologist and associate professor of radiology at Mayo Clinic in Rochester, MN.
William T. Thorwarth Jr, MD Award
The William T. Thorwarth Jr, MD Award recipient in 2019 is Daniel Picus, MD, professor of radiology and senior vice chair in the department of radiology at Washington University School of Medicine in St. Louis. The award honor ACR members or staff who show excellence in the field of economics and health policy by way of leadership, diplomacy and integrity.
Dr. Picus is a former member of the ACR Commission on Economics and chair of the ACR Economics Committee on Coding and Nomenclature. He also served as ACR Advisor to the AMA CPT® Editorial Panel from 2008 to 2017. Dr. Picus is a current member of the American Medical Association (AMA) CPT® Editorial Panel and of the Clinical Examples in Radiology Editorial Board.
Back To Top
---
ACR 2019: New president, officers and major award announced. Appl Radiol.
By
Staff News Brief
|
June 25, 2019
About the Author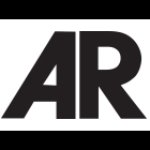 Staff News Brief