3D MRI delivers better characterization of rotator cuff tears than 2D MRI
By Staff News Brief
When a radiology report includes a detailed description of the shape of a rotator cuff tear, an orthopedic surgeon and the patient can potentially benefit from this important information. Three-dimensional magnetic resonance reconstruction of the rotator cuff can improve the accuracy of characterizing rotator cuff tear shapes compared with two-dimensional MRI-based techniques, according to a study performed at NYU Langone Medical Center in Manhattan published in the Journal of Shoulder and Elbow Surgery.
A detailed characterization of a rotator cuff tear should include its location, size, degree of tendon involvement, degree of retraction, and shape of the tear. The shape of a tear can allow a surgeon to do more complete surgical planning, to help determine if a tear can be repaired, and if so, if enough tendon tissue remains to allow marginal convergence during the repair.
A team of radiologists and orthopedic surgeons conducted a retrospective review of MRI exams performed in 34 patients with rotator cuff tears during an 18-month period. The impetus for the study was that although the radiologists used a well established classification system to classify tears, in daily practice they had difficulty differentiating between the subtypes of longitudinal tears and in some cases, between larger crescent-type tears and U-shaped tears.
The two orthopedic surgeons who had performed surgeries on these patients reviewed the pre- and post-operative records and arthroscopic photographs, and characterized the shape of the cuff tear into one of three main categories. A total of 21 patients had crescent-shaped tears and 13 had longitudinal tears (eight of which were U-shaped and five were L-shaped. Additionally, there were six massive-type longitudinal tears (four U-shaped and two L-shaped).
Two musculoskeletal radiologists blinded to these findings used 2D images to measure and document the width and length of each tendon tear, and then classify them into one of three main categories and associated sub-categories. A month later, they reviewed the tears using 3D reconstructed models to again classify the tears. All findings were compared.
Lead author and musculoskeletal radiologist Soterios Gyftopoulos, MD, and colleagues, reported that the overall accuracy of 3D MRI was 82.4% compared to 64.7% for 2D MRI. The accuracy for tear shape characterization of crescent and longitudinal tears using 3D MRI was 97.1% and 88.2% for the radiologists. Accuracy for the other characterizations of subcategories of tendon tear shapes by each radiologist also significantly increased with the viewing of 3D MRI models.
"Differentiating between U- and L-shaped longitudinal tears does not necessarily change the surgical technique chosen for repair, but it does allow a more accurate restoration of anatomy and shoulder biomechanics," wrote the authors.
"The 3D reconstructions provide an improved way to visualize and to understand the tendon tear compared with conventional 2D MRI….The relatively short post-processing time (2-3 minutes) allows the seamless incorporation of this technique into our daily workflow without delaying the final MR reports," they concluded.
REFERENCE
Gyftopoulos S, Beltran LS, Gibbs K, et al. Rotator cuff tear shape characterization: a comparison of two-dimensional imaging and three-dimensional magnetic resonance reconstructions. 2016. J Shoulder Elbow Surg 25;23-30.
Back To Top
---
3D MRI delivers better characterization of rotator cuff tears than 2D MRI. Appl Radiol.
By
Staff News Brief
|
April 27, 2016
About the Author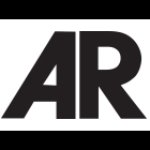 Staff News Brief