2019 Canon/RSNA research grants awarded
By Staff News Brief
The Radiological Society of North America (RSNA) Research and Education Foundation announced three recipients of the 2019 Canon Medical Systems USA/RSNA research grants, which consist of $100,000 in total, including $40,000 for the annual research seed grant and $60,000 for two resident research grants.
Eric J. Hohenwalter, MD, professor and division chief of vascular and interventional radiology at the Medical College of Wisconsin, received the Research Seed Grant. This grant supports a one-year project to test hypotheses and obtain pilot data in preparation for major grant applications.
Dr. Hohenwalter will study the immediate impact of transjugular intrahepatic portosystemic shunt (TIPS) creation on cardiac function by prospectively obtaining invasive perioperative measurements.
Meanwhile Arash Nazeri, MD, of Washington University in St. Louis, and Aaron B. Simon, MD, PhD, of University of California San Diego, will each receive $30,000 from the Research Resident Grant. The grants support 50% of each resident's research project under the guidance of a scientific advisor.
Dr. Nazeri will investigate whether focal transient opening of blood-brain barrier using focused ultrasound can help release the abnormal protein aggregates that are pathological hallmarks of frontotemporal lobar degeneration subtypes from the brain to the circulating blood in animal models. Dr. Simon will investigate whether early changes in blood flow to arteriovenous malformations after treatment with stereotactic radiosurgery, as measured by 4D Flow MRI, predict eventual angiographic obliteration
Back To Top
---
2019 Canon/RSNA research grants awarded. Appl Radiol.
By
Staff News Brief
|
November 19, 2019
About the Author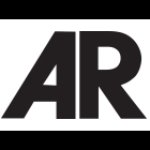 Staff News Brief