Technique for CT-guided Lung Biopsy Reduces Complications, Maintains Diagnostic Accuracy
By News Release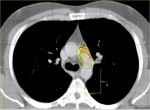 A new technique for CT-guided percutaneous lung biopsy demonstrates lower complications rates in patients with similar diagnostic accuracy to the standard technique, according to a study published in Radiology.
The technique called PEARL (positioning biopsy-side down, needle removal during expiration, autologous blood patch sealing, rapid rollover and pleural patching) was performed on 100 patients prospectively and compared to 100 patients undergoing the standard method without any additional techniques (control, retrospective data). The authors from the Institut Gustave Roussy in France found that using the this technique reduced rates of pneumothorax from 37% in the control group to 16% in the PEARL group and reduced chest tube insertions from 13% in the control group to 1% in the PEARL group. Additionally, fewer pneumothoraxes developed during the intervention in the PEARL group (3 of 16) compared to the control group (21 of 37).
Although percutaneous biopsy has a high overall diagnostic accuracy rate of 83-98%, it is inherently risky for development of pneumothorax and subsequently the need for chest tube insertion. The authors also reported histologic findings were diagnostic in 94% of the control group and 95% in the PEARL group.
The authors developed the PEARL protocol based on results of prior studies and literature review. Only patients who had biopsy tracts traversing aerated lung were included in the study.
According to the authors, the relatively high chest tube insertion rate in the control group may be due to several factors. These include: the high proportion of patients with emphysema (47%); the use of a 17-guage coaxial needle with an 18-gauge biopsy needle which are associated with higher pneumothorax and chest tube insertion rates compared to 20-22 gauge biopsy needles; non-deployment of complication-reducing techniques; and lung biopsies at their institution are performed by interventional radiology fellows with up to two years of experience in percutaneous biopsies – typically less experienced than interventionalists in most published articles.
The comparison of the high complication rate in the control group compared to the low complication rate in the PEARL group may be more impressive in because, the authors write, "to our knowledge, this is the lowest reported rate among a study sample with roughly half of the sample having emphysema." Further, the authors suggest that by using the PEARL technique, other complications such as hemoptysis and air embolisms may be reduced and the interventionalist may be able to delay onset of a pneumothorax, allowing completion of the procedure.
Back To Top
---
Technique for CT-guided Lung Biopsy Reduces Complications, Maintains Diagnostic Accuracy. Appl Radiol.
By
News Release
|
January 26, 2022
About the Author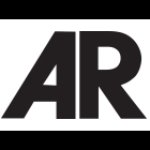 News Release