Late gadolinium MRI enhancement: A tool for risk stratification of patients with colorectal liver metastases?
By Staff News Brief
Late gadolinium magnetic resonance imaging (MRI) enhancement of colorectal liver metastases is associated with tumor fibrosis and survival, Canadian researchers at Sunnybrook Health Sciences Centre at the University of Toronto report. Findings of a 10-year study published online in European Radiology suggest that target tumor enhancement on MRI may be a useful tool for risk stratification of these patients.
Liver metastases occur in approximately half of all patients diagnosed with advanced colon cancer. Most deaths from colon cancer are attributed to metastatic disease. Colon cancer is the second-leading cause of cancer deaths in countries with developed economies. In the United States, the American Cancer Society estimates that approximately 50,630 individuals will die from colon and/or rectal cancer in 2018. And an estimated 9,400 individuals died from colon cancer in Canada last year, according to statistics from the Canadian Cancer Society.
Continuing advances in surgery, chemotherapy, and radiation therapy are improving overall survival. MRI is routinely used to diagnose, stage, and plan surgical reaction; colon cancer patients may have multiple MRI scans during treatment.
Tumor fibrosis in specimens of colorectal liver metastatic tissue is associated with overall survival and may be related to the pathological response of chemotherapy treatment. A team of radiologists, surgeons, and pathologists hypothesized that late gadolinium enhancement of colorectal cancer liver metastases might be correlated with tumor fibrosis post-chemotherapy treatment and with overall survival post-hepatectomy. They conducted a clinical trial which enrolled all patients who had received a gadobutrol-enhanced MRI scan following their completion of chemotherapy for diagnosis and staging, and prior to hepatic resection for curative intent during a six-year period ending 2012. Participants were followed through 2015. A total of 40 patients died between 2006 and 2015.
The authors stratified the 121-patient cohort into two groups: one (61.1%) with weak target tumor enhancement (TTE) and the other (38.8%) with strong TTE. TTE (the mean contrast-to-noise ratio of up to two target lesions seen on late-phase gadobutrol-enhanced MRI images) was independently determined by two researchers. Co-author Laurent Milot, MD, an assistant professor of radiology in the Department of Medical Imaging, reported that the average TTE was correlated with tumor fibrosis on post-hepatectomy specimens and with survival post-hepatectomy.
TTE was associated with tumor fibrosis. It was possible to accurately match lesions between MRI and pathology for 91 patients with 126 metastatic lesions. Patients with strong TTE were more likely to have smaller tumours and strong TTE was associated with survival. Three years following treatment, 88.4% of patients with strong TTE on the preoperative MRI were alive compared to 58.8% of patients with weak TTE. The authors reported that the absolute difference in 3-year survival was 29.6% less. TTE on preoperative MRI was also negatively correlated with tumor necrosis on post-hepatectomy specimens.
The authors believe that Response Evaluation Criteria in Solid Tumours (RECIST) is the most commonly used technique to evaluate a patient's response to chemotherapy treatment. But it does not correlate will with pathological responses or long-term survival. They state that their clinical study is the first to provide evidence that late gadolinium MRI enhancement is associated with tumor fibrosis. Prospective studies need to be conducted to validate the findings and to determine the potential clinical impact with respect to the value of MRI data as a predictive tool and to use for risk stratification of colon cancer patients. But the authors are hopeful that the results of additional research will be positive.
REFERENCE
Cheung HMC, Karanicolas PJ, Hsieh E, et al. Late gadolinium enhancement of colorectal liver metastases post-chemotherapy is associated with tumour fibrosis and overall survival post-hepatectomy. Eur Radiol. Published online February 23, 2018. doi.org/10.1007/s00330-018-5331-4.
Back To Top
---
Late gadolinium MRI enhancement: A tool for risk stratification of patients with colorectal liver metastases?. Appl Radiol.
By
Staff News Brief
|
March 21, 2018
About the Author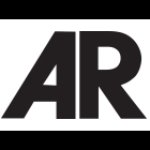 Staff News Brief