MDCT identifies unknown and suspected complications in cancer patients
By Staff News Brief
Multi-detector computed tomography (MDCT) is effectively detects suspected and unknown complications in cancer patients which could alter their clinical management, according to a study published in the June 2019 issue of Emergency Radiology. As better diagnosis and more effective treatments are extending the lives of cancer patients, complications associated with malignancies have increased, especially when more aggressive cancer therapies are utilized.
Researchers at the Kidwai Memorial Institute of Oncology in Bangalore, Karnataka, India, conducted a retrospective study of all patients who had a MDCT scan performed after their cancer treatments to diagnose known or suspected clinical complications. Their objectives were to evaluate the role of MDCT in determining its sensitivity and specificity in recognizing complications relating to cancer, and if findings impacted patient management.
Radiologists Anuradha Rao, MD, and Raghuram Parampalli, MD, identified 207 patients ranging in age from 4 to 77 years. The majority of complications were cardiovascular related (22%), gastrointestinal (21%), and genitourinary (18%). Approximately 5% of the patients had developed complications directly attributed to radiation therapy and/or chemotherapy.
MDCT detected 83% of suspected complications and 97% of complications unknown at the time of the scan which were subsequently confirmed. Specifically:
46 cases of cardiovascular complications, ranging from acute pulmonary throboembolism to chronic iliac/deep vein thrombosis. The authors reported that cardiac and vascular complications were identified that had not been suspected in 33 cases, most of which were vascular thrombus.
23 cases of gastrointestinal complications in patients without clinical suspicion. These included unrecognized internal fistulas, sealed off bowel perforations, subacute intestinal obstructions, intermittent intussusceptions, and closed loop obstructions. CT complemented the clinical diagnosis in 20 patients.
23 patients clinically unsuspected genitourinary complications. Various clinically unsuspected fistulas, specifically vesico-cervical, vesico-vaginal, vault vesical, retrovaginal, and vesico-urterine fistulas, were detected on CT, which changed the subsequent course of treatment. CT also helped detect the site and cause of obstruction in cases of hydroureteronephrosis.
Nine confirmed neurological complications, which included hydrocephalus, herniations, cord compression, and brain stem compression. This detection facilitated emergency surgical and medical intervention. An additional nine patients had complications detected which either were not clinically suspected or where the clinical diagnosis differed.
10 unsuspected respiratory system-related complications, mostly multiple fistulas.
Six clinically unsuspected cases of radiation-induced osteonecrosis, osteosarcoma, and osteopenia with insufficiency fractures and three patients with head and neck complications were detected only by CT.
Overall, CT showed a sensitivity of 96.4%, a specificity of 67%, a positive predictive value of 98%, and a negative predictive value of 46%.
"MDCT could be used as an effective initial imaging tool routinely in these groups of patients with known malignancy when there is slightest clinical suspicion of possible complications to avoid delay in diagnosis and for better clinical outcome, the authors told Applied Radiology.
REFERENCE
Rao A, Parampalli R. Role of MDCT as an effective imaging tool in detection of complications amongst oncological patients in a tertiary care oncology institute. Emerg Radiol. 2019;26(3):283-294.
Back To Top
---
MDCT identifies unknown and suspected complications in cancer patients. Appl Radiol.
By
Staff News Brief
|
May 22, 2019
About the Author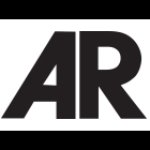 Staff News Brief