iCAD Launches Personalized Risk Assessment Solution for 3D Mammography
By News Release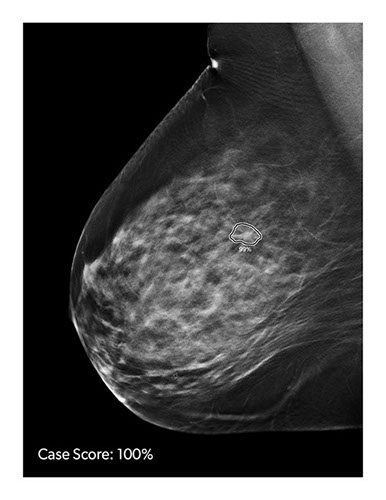 iCAD has launched ProFound AI Risk for digital breast tomosynthesis (DBT), or 3D mammography, which offers greater accuracy and ethnically inclusive precision screening. The technology provides critical, risk-adaptive solutions for clinicians facing complex screening challenges presented by the COVID-19 pandemic.
ProFound AI Risk is the world's first commercially available clinical decision support tool that provides an accurate, short-term breast cancer risk estimation personalized for each woman, based only on a 2D or 3D mammogram.
The company also launched an updated version of PowerLook Density Assessment, the world's first and only multi-vendor deep learning automated breast density assessment algorithm using synthetic images generated from 3D mammography.
"ProFound AI Risk and PowerLook Density Assessment have the potential to truly transform personalized breast cancer screening and risk stratification as we know it," said Stacey Stevens, President of iCAD, inc. "We believe these technologies will lead to more appropriate utilization of supplemental imaging and biopsies, less anxiety for women, and decreased costs to the system overall. We believe these solutions will be increasingly relevant in the years ahead, as mammography begins to transition from what is primarily an age-based screening paradigm today to a more effective and efficient risk-adjusted screening paradigm."
The latest generation of ProFound AI Risk offers the ability to calculate a short-term risk estimation for 3D mammography, with greater accuracy compared to both the previous version of the risk software based on 2D mammography and traditionally used risk models. The latest version of ProFound AI Risk offers expanded features, including:
The ability to calculate short-term (one-, two- or three-year) absolute risk based on either 2D or 3D mammography images.
The ability to factor in clinically relevant global screening guidelines and more than 15 country incidence and mortality reference tables, including ethnicities, for alignment with that country's general population.
The latest version of PowerLook Density Assessment software sits on the new PowerLook 10 platform. This leading-edge software enables clinicians to automate breast density assessment accurately and reliably,1 removing the challenges of subjectivity. It identifies the patient's anatomy, segments the breast, then measures adipose and fibroglandular tissue and its dispersion to determine the density category in alignment with BI-RADS 5th Edition lexicon. Its consistent scores bring confident density assessment and standardized stratification in density-based breast cancer screening and reporting.
ProFound AI Risk and PowerLook Density Assessment are the latest updates to iCAD's Breast Health Solutions suite.
"Early cancer detection has a tremendous impact on women, from treatment to outcomes. These technologies empower clinicians with the latest tools to personalize screening like never before," added Stevens. "The commercialization of these products is not only a significant milestone for iCAD, it's a giant leap forward in individualized patient care."
Back To Top
---
iCAD Launches Personalized Risk Assessment Solution for 3D Mammography . Appl Radiol.
By
News Release
|
September 30, 2021
About the Author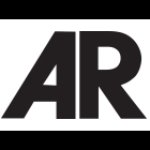 News Release