Nanox, CureMetrix Partner to Produce AI-based Assistive Diagnostic Tool
By News Release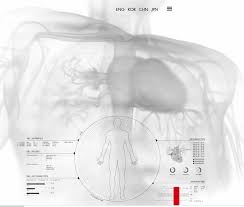 Nano-X Imaging has announced a collaboration with CureMetrix, a global healthcare technology company that develops AI-driven software for radiology, to integrate the CureMetrix advanced AI diagnostics solution into Nanox's planned cloud-based software platform, the Nanox.CLOUD.
Nanox is working to expand the range of medical imaging services it intends to provide to improve the accessibility and affordability of early-detection services. The Nanox.CLOUD is designed to provide an end-to-end medical imaging service, including services such as image repository, radiologist matching, online and offline diagnostics review and annotation, connectivity to diagnostic assistive AI systems, billing and reporting.
The goal of screening exams for breast cancer detection is to identify breast abnormalities as early as possible since the likelihood of survival increases the earlier the cancer is detected. Some of the reasons that breast cancer is missed at initial screening include the high-level of difficulty and complexity in reading mammographic images, the fact that dense breast tissue can obscure anomalies, and the limited number of certified mammographers globally.
Understanding the challenges facing radiologists who read mammograms, CureMetrix has developed AI-based computer-aided diagnostic (CAD) solutions that assist radiologists in detecting cancer earlier.
Almost 2% of screening mammograms in the United States result in a biopsy, and approximately 70% of these biopsies are found to be benign (Taplin, 2010). Approximately $4 billion is spent annually in the U.S. on mammography false positives, breast cancer overdiagnosis, invasive breast cancer and ductal carcinoma (Ong, 2015). However, mammography remains the only early detection screening method shown in randomized clinical trials to decrease breast cancer mortality.
CureMetrix aims to leverage its proprietary algorithm to help reduce unnecessary biopsies. In a recent study of biopsy benign cases, CureMetrix's cmAssist™ software was able to correctly classify 70% of the biopsies as benign. As a result, CureMetrix's AI CAD could potentially reduce unnecessary biopsies and therefore improve cost efficiencies. In addition, studies have shown that false-positive findings on screening mammography could cause long-term psychosocial harm to patients (Brodersen, 2013). As a result, CureMetrix's AI CAD could also help alleviate patient anxiety about breast cancer screening.
"The planned integration of advanced AI technologies, such as those of CureMetrix, with our planned imaging platform aims to decrease diagnostic results turnaround time, increase diagnostic accuracy, and help radiologists deal with the rising screening demands and workload," said Ran Poliakine, Founder and CEO of Nanox. "We believe the decision assistive information that the CureMetrix AI provides will potentially help the radiologists who we expect to use our platform to deliver a faster, more accurate diagnosis to medical facilities and patients."
"With our aligned goals of increasing the accessibility and affordability of early-detection medical imaging systems worldwide, the integration of CureMetrix with Nanox technologies aims to increase patient access to mammography services and improve breast cancer survival rates across the globe," said Kevin Harris, President of CureMetrix, "We look forward to working with Nanox on this important project."
Back To Top
---
Nanox, CureMetrix Partner to Produce AI-based Assistive Diagnostic Tool . Appl Radiol.
By
News Release
|
April 10, 2020
About the Author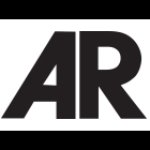 News Release