Ultrasound recommended over CT as first exam for patients with renal colic
By Staff News Brief
Renal colic, a type of pain caused by kidney stones, is one of the most common reasons patients are admitted to hospital emergency departments. Most of these patients tend to be younger adults, an estimated half of whom will have a recurrence within 10 years.1
Computed tomography is typically ordered because it is fast and can identify the presence and size of kidney stones with accuracy exceeding 95%, even under low-dose protocols. However, the exam is expensive and exposes patients to high radiation doses.
Ultrasound is a near-equal diagnostic alternative, a fraction of the cost, and utilizes no ionizing radiation. In an article published online May 21, 2015, in Insights into Imaging, radiologists from five countries, all members of the European Society of Radiology Working Group on Ultrasound, explained why they recommend ultrasound as the primary imaging technique for patients presenting with renal colic.
Their recommendations are in agreement with urologists. The 2014 guidelines on urolithiasis of the European Association of Urology urge that ultrasound be the first-line imaging procedure for patients with renal stone disease. The guidelines reserve CT only for patients who do not improve with conservative treatment or in suspected non-urologic processes.2
Ultrasound is a reproducible, noninvasive imaging technique where the diagnosis is based on the presence of ureteral stones. Indirect findings, such as the asymmetry or absence of the uteretic jet, an increase in the resistive index, or a color Doppler twinkling artifact, may suggest the diagnosis when the stone is not identified, said lead author Carlos Nicolau, MD, head of the urogenital section of the department of radiology of Hospital Clinic in Barcelona, Spain. The disadvantages of ultrasound include the longer examination time compared to CT, and that it must be performed by a highly experienced sonographer or clinician.
The recommendation is supported by a large study of more than 2,750 patients admitted to 15 academic emergency departments for kidney-related treatment from October 2011 through January 2013. The patients were randomly assigned to receive an ultrasound exam or an abdominal CT scan as their initial imaging study. The study determined that, although ultrasound was less sensitive than CT, a large majority of patients who had the US exam did not need a subsequent CT exam. There also were no significant differences in the risks of subsequent serious adverse events, return emergency department visits, or hospitalizations between the two groups.3 In sum, ordering a CT as the initial imaging exam did not yield better clinical outcomes.
REFERENCES
Teichman JMH. Clinical practice. Acute renal colic from ureteral calculus. 2004 N Engl J Med. 350(7):684-693.
(2014) Guidelines on urolithiasis. European Association of Urology. (www.uroweb.org).
Smith-Bindman R., Aubin C, Bailitz, J et al. Ultrasonography versus computed tomography for suspected nephrolithiasis. 2014 N Engl J Med. 371(12): 1100-1110.
Nicolau C, Claudon M, Derchi LE, et al. Imaging patients with renal colic – consider ultrasound first. Insights Imaging. Published online May 21, 2015.
Back To Top
---
Ultrasound recommended over CT as first exam for patients with renal colic. Appl Radiol.
By
Staff News Brief
|
August 04, 2015
About the Author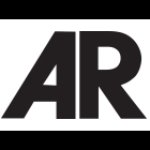 Staff News Brief