Ultrasound Guidance Tool for Interventions is Introduced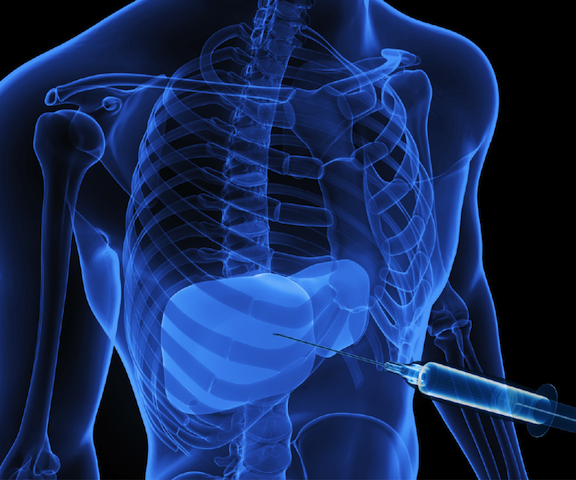 DeepSight Technology will introduce NeedleVue solution, an ultrasound-guided needle technology for the field of directed interventional tool guidance, at the upcoming Radiological Society of North America (RSNA) Annual Meeting. The company's proprietary NeedleVue solution marries innovative sensor technology with most interventional devices, facilitating real-time verification of placement and significantly reducing procedural guesswork.
Conventional technologies often present challenges such as laborious calibration processes, decreased sensitivity, and the necessity for precise angles of incidence. NeedleVue delivers improvement across the board with its omnidirectional functionality at any plausible ultrasound depth, enhancing functionality and ease-of-use in a true "plug-and-play" solution.
Nader Sadrzadeh, the Chief Executive Officer at DeepSight Technology, shared his excitement: "NeedleVue not only signifies a monumental leap in the evolution of interventional tool guidance but also substantiates our steadfast commitment to ensuring procedural success - benefiting patients, clinicians, and healthcare providers alike. In a reality where procedural confidence is paramount, our solution stands out as a beacon of precision and reliability, effortlessly aligning with the multifaceted demands of modern healthcare."
The NeedleVue solution helps clinicians achieve confident results by eliminating guesswork and ensuring verifiable placement in real-time. It is a plug-and-play system that eliminates the need for complicated setups or extensive training. The solution is also versatile and functional at any ultrasound depth, broadening the scope of its applicability across various medical scenarios.
DeepSight's NeedleVue delivers real-time, precision needle tracking that is as portable as it is easy to use. The technology comes in an era where healthcare providers are in pursuit of combining operational efficacy with optimized patient outcomes.