Two New Radiopharmaceuticals in the Pipeline from GE Healthcare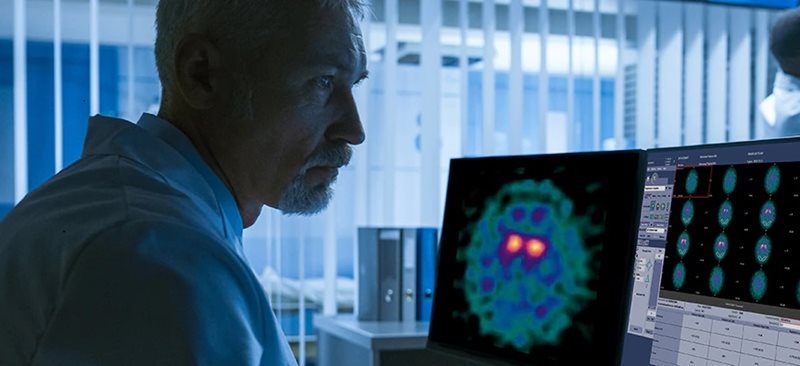 GE Healthcare plans to bolster its portfolio with two pipeline radiopharmaceuticals, one for Positron Emission Tomography (PET) and one for Single-Photon Emission Computed Tomography (SPECT) imaging.
The company recently announced the first patient dosed in the Phase III clinical trial for a PET radiopharmaceutical imaging agent which aims to assist in the evaluation of adult patients with suspected Parkinsonian syndromes, support research and improve patient care. GE Healthcare is already a global leader with DaTscan ([123I]-ioflupane), used in SPECT imaging across more than 40 countries worldwide.
This multi-center Phase III clinical trial of a PET radiopharmaceutical is underway in France. In addition to offering a potentially shorter patient workflow, the clinical trial is comparing PET for striatal dopamine transporter visualization with DaTscan. PET technology offers higher spatial resolution than SPECT, which may result in a clearer image to aid visual interpretation and diagnosis. This PET radiopharmaceutical was originally developed by Zionexa, a French company specializing in innovative radiopharmaceuticals which was acquired by GE Healthcare's Pharmaceutical Diagnostics business last year.
"We are excited to conduct this multi-center Phase III study which represents a significant milestone in the development of this radiopharmaceutical. Having a PET option for dopamine transporter imaging in patients with Parkinsonian syndromes could be highly relevant for an early differential diagnosis," said Professor Olivier Rascol, Professor of Clinical Pharmacology at Toulouse University Hospital.
A next stage clinical study for a SPECT dopamine transporter imaging agent will also be underway this year in the United States. Licensed from Boston-based brain imaging specialist, LikeMinds, it has the potential to reduce overall procedure time, to optimize imaging center workflow and help improve patient comfort. GE Healthcare has obtained exclusive global rights to the product.
"This new SPECT agent may offer a faster imaging workflow which could provide more convenience for patients with suspected Parkinsonian syndromes and greater efficiency for the imaging clinic. It also holds promise in potentially making dopamine transporter imaging more accessible if approved," said Dr John Seibyl, Board Chairman and Distinguished Scientist, Institute for Neurodegenerative Disorders, New Haven, Connecticut.