SNMMI Takes Steps to Address Pluvicto Shortage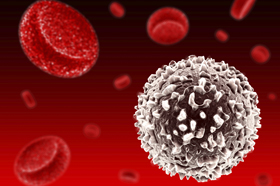 The Society of Nuclear Medicine & Molecular Imaging (SNMMI) is pursuing several pathways to help resolve the shortage of Pluvicto (177Lu-vipivotide tetraxetan), the radiopharmaceutical used to treat metastatic prostate cancer. A supply problem has led to shortages resulting in a delay of 3 months or longer for new patients, which is having a profound negative impact on patient care.
Currently, only one site, the Novartis facility in Ivrea, Italy, is approved by the FDA to manufacture 177Lu-PSMA-617 for commercial use. Each small batch made has only a five-day window to reach the intended patient; any disruption in the production or shipping process can create a delay. If that delay extends beyond the five-day window, the dose must be destroyed and the patient rescheduled, which then has ripple effects through the waiting list and patient treatment schedule.
SNMMI is pursuing several pathways to help resolve this crisis, including:
Sending a letter to the FDA this week about potential options, including expedited review for the Millburn, NJ, manufacturing site.
Further discussing the situation with Novartis leadership, who are creatively investigating all options.
Working with patient groups to enlist their assistance in petitioning the FDA regarding the drug shortage and to ensure the patient voice is being heard.
Discussing other potential options to help alleviate the shortage with the nuclear medicine community.
SNMMI will continue discussions with Novartis and the FDA to propose other potential options to help alleviate the shortage.
Novartis's manufacturing site in Millburn, NJ, can produce Pluvicto for use with research patients and has applied for expedited FDA review for commercial production; if approved, the review would take 4-6 months. Novartis is prioritizing patients who have received at least one dose and are currently in treatment, followed by those who are in the scheduling system awaiting their first dose. The company has stated that it will not accept new patient starts until the Millburn, NJ, manufacturing site is approved by the FDA. In addition, Novartis is building a new manufacturing facility for Pluvicto in Indianapolis, which they expect will be operational by the end of 2023.