SIR Abstracts of the Year Focus on Personalizing, Improving Cancer Treatments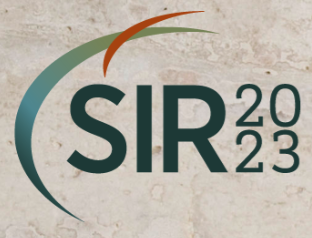 Two articles featured on SIR Today 2023 share insights on interventional cancer care from two abstracts selected as SIR Abstract of the Year at the Society of Interventional Radiology (SIR) Annual Scientific Meeting.
Writer Melanie Padgett Powers shares how a hydrogel that delivers immunotherapy drugs into immune-resistant malignancies improves treatment. Presenting author Rahul Sheth, MD, associate professor in the department of interventional radiology at The University of Texas MD Anderson Cancer Center shares how the research team used a gellan-based hydrogel, ImmunoGel, to deliver two formulations into mice injected with B16 melanoma and MC38 colorectal cancer, two cancers typically resistant to immunotherapy. The result was "a significant increase in effector T cells for both treated and nontreated tumors in both the melanoma and colorectal cancer models," Padgett Powers wrote.
In the other article, Padgett Powers explains how personalizing the radiation treatment dose for patients with hepatocellular carcinoma (HCC) improves overall survival when compared to the standard dose. In the article, presenting author Etienne Garin, MD, PhD, who specializes in nuclear medicine at the Cancer Institute Eugene Marquis in Rennes, France, said, "If you use the standard dosimetry, in reality, you are targeting an absorbed dose to the volume of the liver you are treating. In some situations, the tumor dose will be higher than 205 Gy, but if the tumor is big, the tumor dose can be lower than 205 Gy. So with personalized dosimetry you are almost sure to target the tumoricidal tumor of 205 Gy in a single treatment."
The study was stopped after 27 months of follow-up, at its interim analysis, due to the positive response rate of the 31 patients who received the personalized dose. Those receiving the personalized dose had a median overall survival of 22.9 months compared to 10.8 months for the standard dosimetry.