SIR 2017: Prostate artery embolization effective alternative to surgery
By Staff News Brief
Prostate artery embolization (PAE), a minimally invasive treatment, is known to offer symptom relief to men with benign prostatic hyperplasia (BPH), or an enlarged prostate gland. A Portuguese study of 1,000 men presented at the 2017 Society of Interventional Radiology (SIR) annual meeting shows that PAE maintains its effectiveness for at least three years following treatment. The study is the largest of its kind to evaluate the long-term effectiveness of the procedure.
About half of men aged 51-60 and up to 90% of men over the age of 80 will develop an enlarged prostate. Symptoms include the sudden urge to urinate, increased frequency of urination, incomplete bladder emptying, and weakened urine streams. "All men will develop BPH if they live long enough," commented session presenter João Martins Pisco, MD, an interventional radiologist at St. Louis Hospital in Lisbon, Portugal, and a PAE pioneer.
During PAE, a small incision is made in the groin and a catheter inserted into the groin. Using image guidance, the catheter is directed to the blood vessels on both sides of the enlarged prostate gland. Microscopic beads are used to block blood flow to specific areas of the prostate, shrinking the gland.
Between March 2007 and March 2016, Dr. Pisco and colleagues performed bilateral (91%) or unilateral (9%) PAE in 1,000 men ranging from 40 to 89 years of age. All patients were evaluated within the first six months of treatment. 807 patients had been followed between 1-3 years post-treatment, and 406 patients had been followed annually after three years.
Dr. Pisco reported that the cumulative success rate within 6 months of the procedure was 89%, which declined to 82% for the 807 patients in the 1-3 year follow-up subcohort. Patients in the "long term" post-three year category had a 78% cumulative success rate.
Two-hundred-ten patients had limited treatment options due to the large size of their prostate, a prostate larger than 100 cm3. A normal prostate is 15 cm3 to 30 cm3. These patients experienced an 84% cumulative success rate in the first six months, and 76.2% thereafter.
Dr. Pisco and his colleagues are currently conducting a study to compare the effectiveness of PAE to a placebo treatment to address any possible placebo effect that may have occurred in the 1,000 men study.
In the United States, a clinical trial (NCT01924988) is being conducted at MedStar Georgetown University Hospital in Washington, D.C., to determine the safety and effectiveness of PAE. It also is documenting the frequency of side effects, particularly bladder and rectal complications. The study will also determine the effectiveness in diminishing obstructive symptoms associated with BPH. The principal investigator is James B. Spies, MD, chair of the Department of Radiology, and the study is currently recruiting patients.
REFERENCE
Pisco JM, Bilhim T, Pinheiro LC, et al. Medium- and Long-Term Outcome of Prostate Artery Embolization for Patients with Benign Prostatic Hyperplasia: Results in 630 Patients. J Vasc Interv Radiol. 2016 27;8: 1115-1122.
Back To Top
---
SIR 2017: Prostate artery embolization effective alternative to surgery. Appl Radiol.
By
Staff News Brief
|
April 05, 2017
About the Author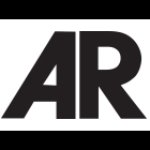 Staff News Brief