No Significant Difference in Prostate Cancer Upgrade, Downgrade Rates Between PI-RADS 2.0 and 2.1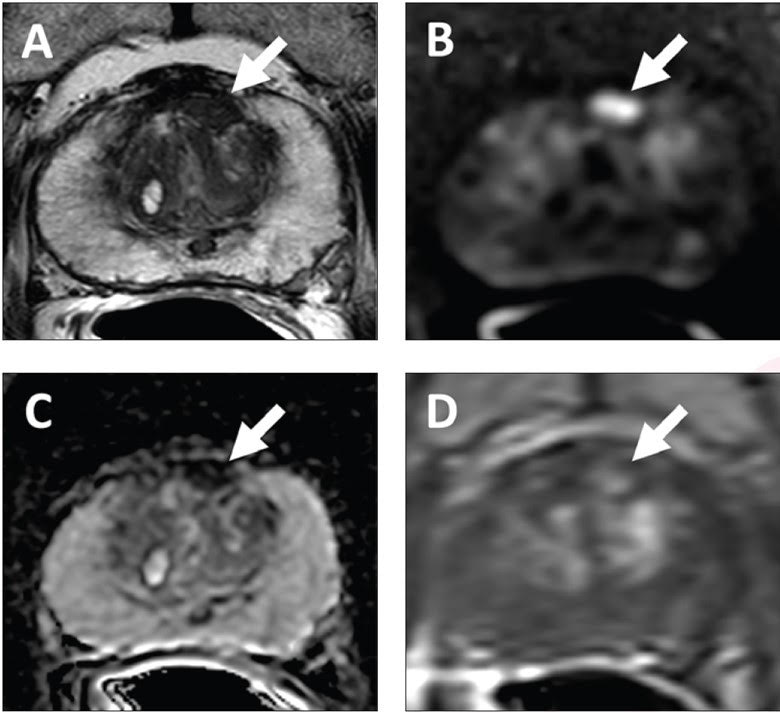 Upgrade and downgrade rates from targeted biopsy to radical prostatectomy were not significantly different between patients whose MRI examinations were clinically interpreted using PI-RADS Version v2.0 or v2.1, according to a study published in the American Journal of Roentgenology (AJR).
"Implementation of the most recent PI-RADS update did not improve the incongruence in prostate cancer grade assessment between targeted biopsy and surgery," wrote corresponding author Baris Turkbey, MD, from the Molecular Imaging Branch of the National Cancer Institute at National Institutes of Health in Bethesda, MD.
Dr. Turkbey and colleagues' AJR study entailed a retrospective post-hoc analysis of patients who underwent 3-T prostate MRI at a single institution from May 2015 to March 2023 during prospective clinical trials. From trial participants, the authors identified those who underwent MRI followed by MRI/ultrasound-fusion guided targeted biopsy and radical prostatectomy within a 1-year interval. A single genitourinary radiologist performed clinical interpretations of the MRI examinations using PI-RADS v2.0 from May 2015 to March 2019, and using PI-RADS v2.1 from April 2019 to March 2023.
Ultimately, patients who underwent MRI interpreted by PI-RADS v2.0 and PI-RADS v2.1 showed no significant differences in respective rates of upgrade (29% vs. 22%, p = .15), downgrade (19% vs. 21%, p = .76), clinically significant upgrade (14% vs. 10%, p = .27), or clinically significant downgrade (1% vs. 1%, p>.99) from targeted biopsy to radical prostatectomy grade group.