New Leadership Elected for AEIRS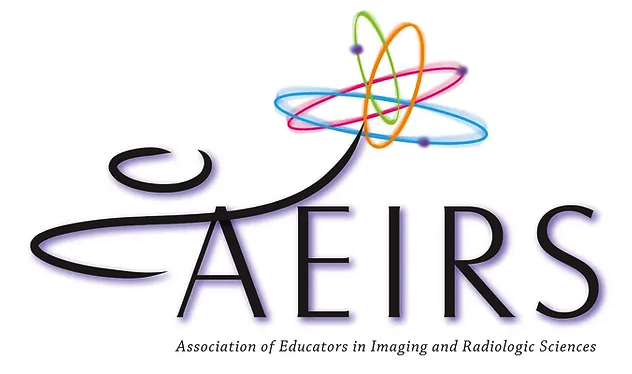 The Association of Educators in Imaging and Radiologic Sciences (AEIRS) has announced its new leaders for the 2023-2024 year.
President-elect Kori Stewart, PhD, RT(R)(CT), CHP, is an Associate Professor of Diagnostic Imaging at Quinnipiac University and has been a dedicated educator and technologist since 2009. She holds certifications in radiography, computed tomography, and imaging informatics, and has a BS degree in Diagnostic Imaging and MHS degree in Medical Laboratory Sciences from Quinnipiac, and a PhD in Biomedical Informatics from Rutgers University. Dr. Stewart is co-author of the 8th edition of Introduction to Radiologic & Imaging Sciences & Patient Care and sole author of an Informatics in Medical Imaging textbook chapter. She has published numerous peer-reviewed articles and presented nationally on imaging informatics and patient care.
Secretary/Treasurer Tiffany Roman, MAED, RT(R)(CT)(MR), is an Associate Professor at the University of Cincinnati Blue Ash College. During her tenure at UC, she has served as a didactic faculty member and Clinical Coordinator and is currently the Program Director of the Radiologic Technology program. Tiffany has served in various positions for the Ohio Society of Radiologic Technologists, including President, and is currently serving on the Board of Directors, Advocacy Committee Chair, and Strategic Planning Task Force Tri-Chair. She has also served as an ASRT delegate for many years, an AEIRS Director for three years, and this year's Annual Meeting Chair. She is also a JRCERT Site Visitor. Tiffany lives in Cincinnati with her two daughters, Alli and Abby and in her free time she enjoys catching up on Netflix shows and napping.
Director-at-Large Jay Hicks, EdD, RT(R), is an Assistant Professor at the University of Hartford where he serves as the Assistant Director and Clinical Coordinator. He began his radiologic sciences education career in 2000 as a Clinical Instructor for his alma mater, Northwestern State University, in Shreveport, LA. Over the years, he has worked in the roles of Instructor, Clinical Coordinator, Program Director, and Department Chair. He spent eleven years in Chicago with the JRCERT. Dr. Hicks has been an AEIRS member since 2004 and has served on multiple committees and the Editorial Review Board. He is an active member of the ASRT and is the current Connecticut Society of Radiologic Technologists President-elect.