MR-HIFU may be comparable to RFA for treatment of pediatric osteoid osteoma
By Staff News Brief
Magnetic resonance-guided high-intensity focused ultrasound (MR-HIFU) is a promising new treatment for osteoid osteoma, according to a study conducted at Children's National Medical Center in Washington, D.C. Noninvasive and radiation-free, MR-HIFU has the potential to be an alternative treatment in lieu of radiofrequency ablation (RFA), the current standard for curative treatment for these patients.
Osteoid osteoma is a painful benign bone tumor that occurs mainly in the long bones of young children and adolescents. Current treatment options include nonsteroidal anti-inflammatory drugs for symptom relieve and RFA for definitive cure. RFA is performed with a special needle that is precisely placed in the nidus of the osteoid osteoma and heated to 90º C to burn the nidus. Computed tomography (CT) imaging provides direct visualization of the needle and the nidus and is used to guide the needle to the target during the procedure. Radiation exposure from CT to each patient can vary because advancing the bone drill and needle to the target nidus can require multiple readjustments based on the anatomic location and depth of the target. Repeat CT images are obtained after each readjustment.
MR-HIFU eliminates exposure to ionizing radiation and is also non-invasive. MRI is used to localize the target, plan treatment, and monitor temperature changes in real time to avoid damage to nearby critical structures. The procedure utilizes an external ultrasound transducer to focus sound waves and precisely deposit acoustic energy into targets inside the body. Focal energy deposition causes heating to the target and coagulative necrosis while sparing surrounding tissues. A minimal distance of 1 cm between lesion and critical structures such as spinal cord, major nerve, or skin was the safety margin used for MR-HIFU.
The study led by Karun V. Sharma, MD, PhD, director of interventional radiology, was a safety and feasibility clinical trial (NCT02349971) that included nine patients ages 6 to 16 who received treatment using MR-HIFU. These patients' clinical responses were compared with a historical control group of nine patients ages 6 to 10 who had been treated with RFA procedures. For the MR-HIFU treatment, acoustic energy and sonication duration was varied depending on the size and depth of the osteoid osteoma and overlying bone thickness.
All patients tolerated the treatment well and no outside effects were seen. Eight of the patients demonstrated complete pain resolution and were able to stop taking prescribed medications for pain within four weeks of the treatment. There were no treatment-related series adverse events noted within the 30 days of the follow-up period of the clinical trial. One patient, whose osteoid osteoma was located in the medullary cavity of the femur rather than in the cortex, had only a partial response. This patient subsequently underwent RFA, which completely resolved his symptoms.
The authors compared treatment times, which were comparable. They also estimated the hospital's treatment charges for both RFA and MR-HIFU, and these also were comparable.
"Our objective is to provide a noninvasive treatment option for children with osteoid osteoma and we're very pleased with the results of this clinical trial," said Dr. Sharma. "We have now shown that MR-HIFU can be performed safely with clinical improvement that is comparable to RFA, but without any incisions, needles, or ionizing radiation exposure to children."
A Children's National press release announcing the results of the study stated that "this breakthrough is the latest from the Image-Guided Non-Invasive Therapeutic Energy (IGNITE) program, a collaboration of the Sheikh Zayed Institute and the hospital's departments of radiology, oncology, surgery and anesthesiology. The goal of the IGNITE program is to improve the quality of life and outcomes for pediatric patients through the development and clinical introduction of novel minimally invasive and noninvasive surgery technologies and combination therapy approaches. The team is led by Peter Kim, MD, PhD, vice president of the Sheikh Zayed Institute.
"The use of MR-HIFU ablation of osteoid osteoma is a perfect example of our mission in the Sheikh Zayed Institute to make pediatric surgery more precise, less invasive and pain-free," said Dr. Kim. "Our leading team of experts is also exploring the use of MR-HIFU as a noninvasive technique of ablating growth plates and pediatric solid tumors. We also have another clinical trial open for children and young adults with refractory soft tissue tumors, which is being performed in collaboration with Dr. Bradford Wood's team at the National Institutes of Health, and if successful, it would be the first in the world."
REFERENCE
Sharma KV, Yarmolenko PS, Celik H, et al. Comparison of Noninvasive High-Intensity Focused Ultrasound with Radiofrequency Ablation of Osteoid Osteoma. J Pediatr. 190; 11: 222-228.e1.
Back To Top
---
MR-HIFU may be comparable to RFA for treatment of pediatric osteoid osteoma. Appl Radiol.
By
Staff News Brief
|
January 09, 2018
About the Author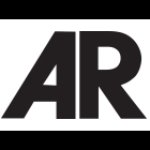 Staff News Brief