Investigating MRI for diagnosing blunt cardiac injury in chest trauma
By Staff News Brief
Diagnosing blunt cardiac injury (BCI) in patients presenting with chest trauma can be challenging. Tests currently used include troponin, creatinine kinase, electrocardiogram (ECG), echocardiography and computed tomography (CT) scans. However, none of these achieve the sensitivity and specificity needed to be a gold standard test.
Could cardiac magnetic resonance imaging (CMR) be feasible and offer better diagnostic capabilities? A small prospective pilot study performed at a major Level 1 trauma center in Australia showed that CMR gives high quality anatomic and pathological information and merits additional, larger clinical studies.
CMR is noted for its superior functional and morphological information and for tissue characterization. Lead author Aidan JC Burrell, MD, of the Intensive Care Unit of Alfred Hospital in Melbourne, and a multispecialty team of trauma and cardiovascular physicians conducted a study to evaluate and compare the incidence and severity of BCI as determined by CMR and the tests utilized by the trauma center. The primary outcome of the study was any evidence of traumatic myocardial injury seen on CMR. Secondary outcomes included any evidence of major adverse cardiovascular events (MACE) and the ability of any of the diagnostic tests to predict them.
The patient cohort consisted of a study group 21 patients with chest trauma who had elevated troponin levels and evidence of thoracic injury and a control group of 21 patients with major traumatic injuries but no evidence on CT of chest trauma. Because the researchers were concerned about the safety of transporting unstable patients, the patient cohort only included hemodynamically stable patients who were not intubated. All patients underwent CMR within one week of hospital admission. The scans were interpreted independently by both a cardiologist and a radiologist. Left and right ventricular volume (LV/RV), LV mass, and LV systolic global and regional function were analyzed.
CMRs were abnormal for six patients in the study group only. Patients in the control group all had normal MRI scans. The most common abnormality was regional wall motion abnormality (RWMA) with associated myocardial focal edema; myocardial hemorrhage was also identified. The left ventricle the commonest site of injury in 5 out of 6 patients, followed by the right ventricle in two patients and the tricuspid valve in one.
Five of the patients from the study group only had MACE which developed within the first week of the hospital admission. MACE was identified in all of these patients by abnormal troponin levels, followed by EKG (80%), CMR (60%), troponin peak (40%) and echocardiogram (25%). The specificity for CMR was 81%, and compared favorably with the other diagnostic tests.
Because the patients underwent CMR after the patients had developed MACE, the authors stated that the diagnostic accuracy of this test might improve if performed shortly after hospital admission as long as safety concerns could be addressed. They suggest that this be investigated in future clinical trials with larger enrolled patient populations.
They also explained that the reason a control group was included was to address the issue that non-chest trauma patients can suffer cardiac related damage and may have elevated troponin levels. They wanted to determine if these patients would have abnormal CMR scans. None did.
The findings of this pilot study, published in Injury, supports the need for future investigational research. The authors concluded with the comment, "Whilst the exact role of CMR in BCI remains to be clarified, we have found CMR gives detailed anatomic information of myocardial injury, and may have an important role in the diagnosis and management of patients with suspected BCI."
REFERENCE
Burrell AJC, Kaye DM, Fitzgerald MC, et al. Cardiac magnetic resonance imaging in suspected blunt cardiac injury: A prospective, pilot, cohort study. Injury, Int. J. Care Injured. 2017 48;5: 1013-1019.
Burrell AJ, Hare JL, Francis PJ, et al. Impact of cardiac magnetic resonance imaging - cardiac contusion with intramural hemorrhage. Circ J. 2015 79; 1: 216-217.
Back To Top
---
Investigating MRI for diagnosing blunt cardiac injury in chest trauma. Appl Radiol.
By
Staff News Brief
|
July 06, 2017
About the Author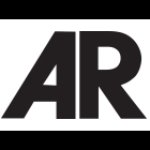 Staff News Brief