IND for Small Molecule-Based Radiopharmaceutical Targeting Solid Tumors Expressing NTSR1 Gets FDA OK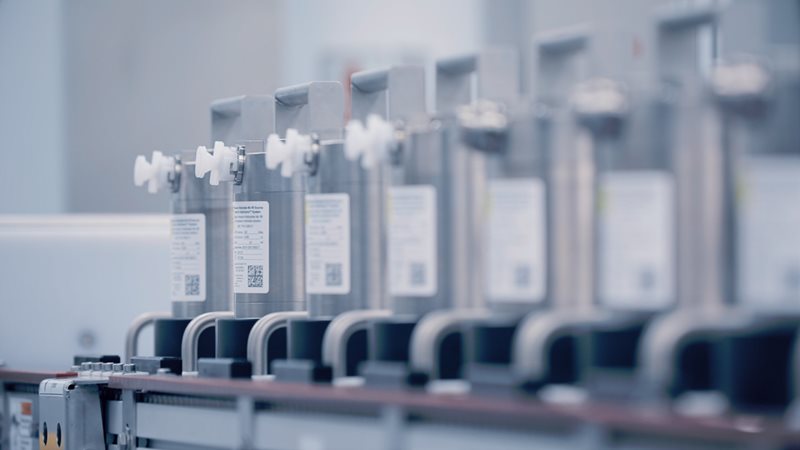 The US FDA has cleared Fusion Pharmaceuticals Inc.'s Investigational New Drug (IND) applications for [225Ac]-FPI-2059 (FPI-2059) and the corresponding imaging analogue [111In]-FPI-2058 (FPI-2058). FPI-2059 is a targeted alpha therapy (TAT) designed to use a small molecule to target and deliver actinium-225 to tumor sites expressing neurotensin receptor 1 (NTSR1), a protein that is overexpressed in multiple solid tumor types, including colorectal, pancreatic, gastric, neuroendocrine differentiated prostate, head and neck squamous cell carcinoma, and Ewing sarcoma cancers.
"The FPI-2059 program showcases Fusion's ability to use our platform technology and R&D expertise to efficiently convert different classes of targeting molecules into TATs against innovative targets that are designed to address cancers with high unmet need," said John Valliant, Ph.D. "With FPI-2059, we believe there is significant opportunity to address multiple solid tumor types, including neuroendocrine differentiated prostate cancer where PSMA expression is typically low and therefore patients are not adequately treated by existing radioligand therapies. We look forward to progressing FPI-2059, Fusion's first small molecule-based TAT and third clinical program, into a Phase 1 study."
Fusion acquired [177Lu]-IPN-1087 (IPN-1087), a lutetium-based beta-emitting radiopharmaceutical, from Ipsen in April 2021, and converted the compound to the alpha-emitting [225Ac]-FPI-2059. In clinical studies, IPN-1087 showed promising early safety data and good uptake in multiple tumor types. In a head-to-head in vivo comparison of therapeutic efficacy in a mouse xenograft model of colorectal cancer between FPI-2059 and IPN-1087, results show tumor regression with FPI-2059 is achieved at doses of approximately 1500 times lower than IPN-1087.
Fusion plans to initiate a Phase 1, non-randomized, open-label clinical trial in patients with solid tumors expressing NTSR1, intended to investigate safety, tolerability and pharmacokinetics and to establish the recommended Phase 2 dose. The study will prioritize six solid tumor indications, including head and neck squamous cell carcinoma, pancreatic, neuroendocrine prostate, colorectal, gastric and Ewing sarcoma. The study employs a 3 + 3 dose escalation design to evaluate multiple ascending doses of FPI-2059. As part of the screening process, patients will be administered an imaging analogue of FPI-2059, FPI-2058, and only those who meet predefined tumor uptake and safety criteria will go on to receive FPI-2059.
Radiopharmaceuticals are a precision medicine in that the alpha therapeutic can be converted into a corresponding imaging analogue with a different radionuclide (in this case indium), used to screen for a biomarker in patients with tumors that express the cancer target, increasing the likelihood of response to therapy. Fusion plans to provide additional guidance on timelines for the FPI-2059 program following initial experience with patient screening in order to better predict the cadence of patient enrollment.