GE HealthCare Launches Vscan Air SL for Rapid Cardiac, Vascular Point-of-Care Assessments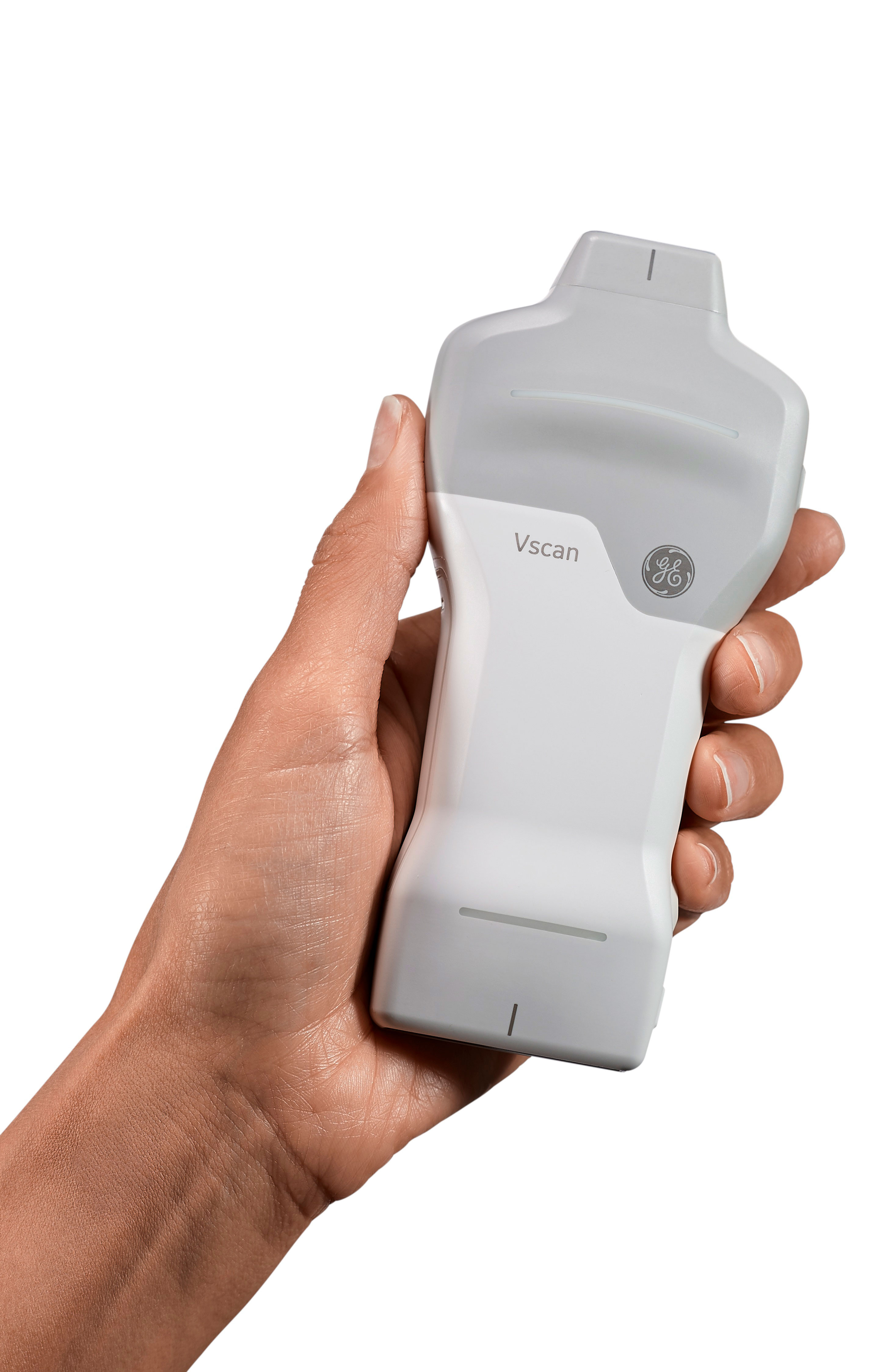 The new Vscan Air SL from GE HealthCare is designed for rapid cardiac and vascular assessments at the point of care to help clinicians accelerate diagnoses and treatment decisions. The latest addition to the Vscan product suite, Vscan Air SL features GE HealthCare's proprietary SignalMax and XDclear technology that provide high levels of penetration, resolution, and sensitivity in imaging performance with an industry-leading single crystal transducer technology.
The portable, wireless Vscan Air SL is designed to enable clinicians to efficiently collect and view crystal clear cardiac and vascular images at the point of care. By streamlining these workflows and avoiding overloading traditional radiology resources, clinicians can expedite care decisions to help patients receive treatment plans right away when time is of the essence.
"Having ever more powerful handheld ultrasound is a game changer for patient care," said Guy Lloyd, M.D., FRCP, consultant cardiologist at Barts Heart Center, University College London Hospitals and clinical director for Cardiovascular Diagnostics and Investigations. "Whether on the ward or in general practice, being able to provide high-quality imaging at the point of care means rapid diagnosis and rapid treatment."
With Vscan Air SL, clinicians have a pocket-sized, portable tool that allows for clear, whole-body scanning and secure viewing of images. In addition, through Vscan Air + Digital Tools, clinicians have access to subscriptions that can connect them to a suite of easy-to-use solutions designed to improve workflow with secure collaboration, image, and device management features.
"Vscan Air SL enables clinicians to make quick cardiac assessments and adds to our broad portfolio of ultrasound technologies to help further inform clinical decision making at the point of care," said Dietmar Seifriedsberger, Global General Manager, Point of Care and Handheld Ultrasound at GE HealthCare. "This newest innovation demonstrates our commitment to providing integrated solutions resulting in better standard of care delivery — and ultimately helping clinicians improve patient outcomes."
GE HealthCare pioneered the first color pocket-sized ultrasound, Vscan, in 2010 and has since continued to revolutionize the way clinicians treat patients. In 2021, GE HealthCare introduced one of the smallest and most lightweight handheld ultrasound devices with the Vscan Air CL. To date, there are more than 50,000 systems from the Vscan product suite in the pockets of clinicians, impacting the care of more than an estimated 100 million patients worldwide.2 Vscan Air CL and SL continue the company's commitment to innovation and transforming the clinical exam by making it easier to acquire high quality ultrasound images.
GE HealthCare is showcasing Vscan Air SL at the European Society of Cardiology (ESC) 2023 annual meeting in Amsterdam, Netherlands.