FUJIFILM Sonosite Releases All Touchscreen Point-of-Care Ultrasound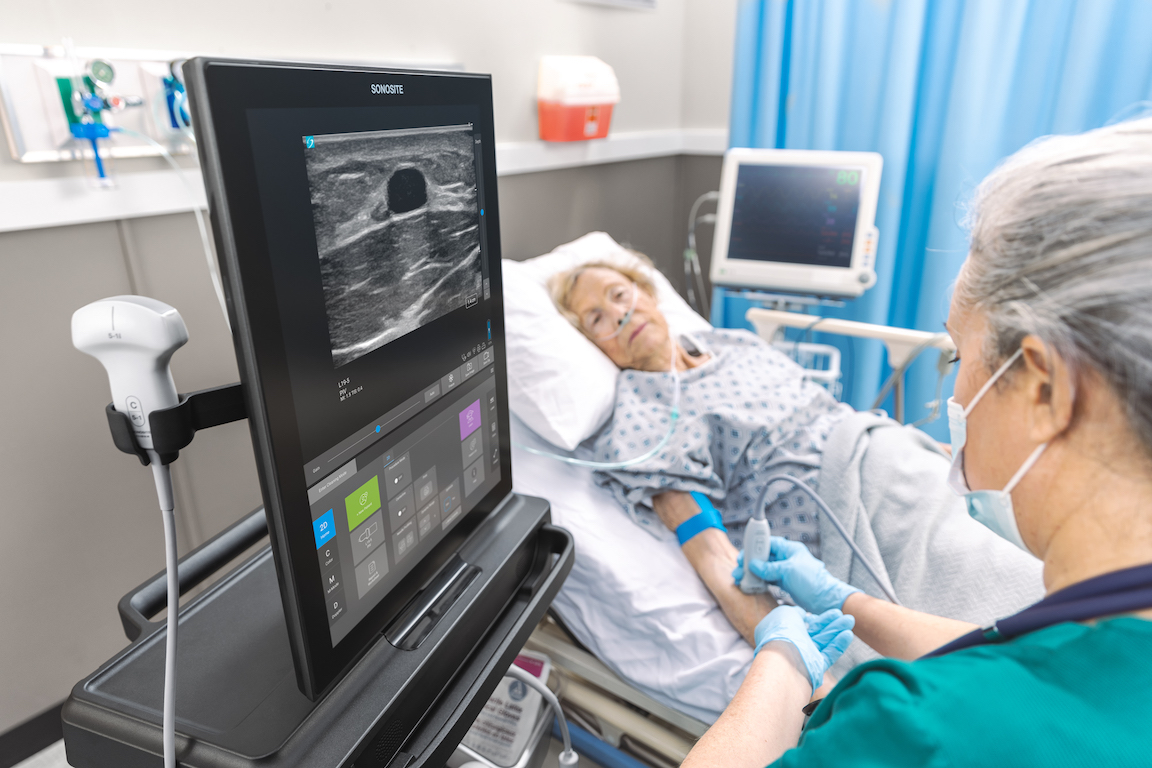 The new Sonosite ST from FUJIFILM Sonosite, Inc. features a new 21-inch all-touchscreen interface, a large 10" by 7.5" image area, automated setting optimization for each exam type, Auto Steep Needle Profiling (SNP) and more. Sonosite ST also shares the same family of transducers with Sonosite PX and Sonosite LX to support compatibility across systems.
"As the company that invented POCUS we've spent the last 25 years working with clinician customer to innovate and advance the use of ultrasound at the patient bedside," said FUJIFILM Sonosite President and CEO Rich Fabian. "That collaboration has once again delivered results in the form of a system designed for proceduralists, something engineered to help them save time, increase confidence and improve outcomes."
"At a time when hospitals are facing unprecedented clinical staffing challenges, we believe Sonosite ST has the potential to improve both the clinician and patient experience, while at the same time enabling increased throughput," Fabian said. "I'm very confident the Sonosite ST will become an industry workhorse for procedure-focused clinicians," Fabian added.
Sonosite ST features optimized exam types for the POCUS-guided procedures used most often, including nerve block administration in regional anesthesia, vascular access in emergency medicine, and joint injections in musculoskeletal care. This enables proceduralists to rapidly access the appropriate exam types for their procedures at the touch of a button, allowing them to surface the most needed optimizations, annotations and calipers to simplify their workflow.
"The value of POCUS has been clearly demonstrated in my care delivery and I'm thrilled to see it becoming standard practice for needle-based interventions across a variety of healthcare specialties including anesthesia, vascular and musculoskeletal care and beyond," says anesthesiologist, Dr David Auyong. "I look forward to Fujifilm's new Sonosite ST, which will take the value of POCUS-guidance a step further for proceduralists by prioritizing and streamlining access to critical exam types with amazing image clarity"
As with all FUJIFILM Sonosite POCUS systems, Sonosite ST is built to legendary durability, reliability, and ease of use standards. The ultrasound transducers are drop-tested to one meter and the work surface is sealed to the edge for simplified cleaning and disinfection. FUJIFILM Sonosite also provides an industry leading five-year warranty, which reduces cost of ownership over time.