First Patient Dosed in Sophie's 18F-FAPI Phase 2 Trial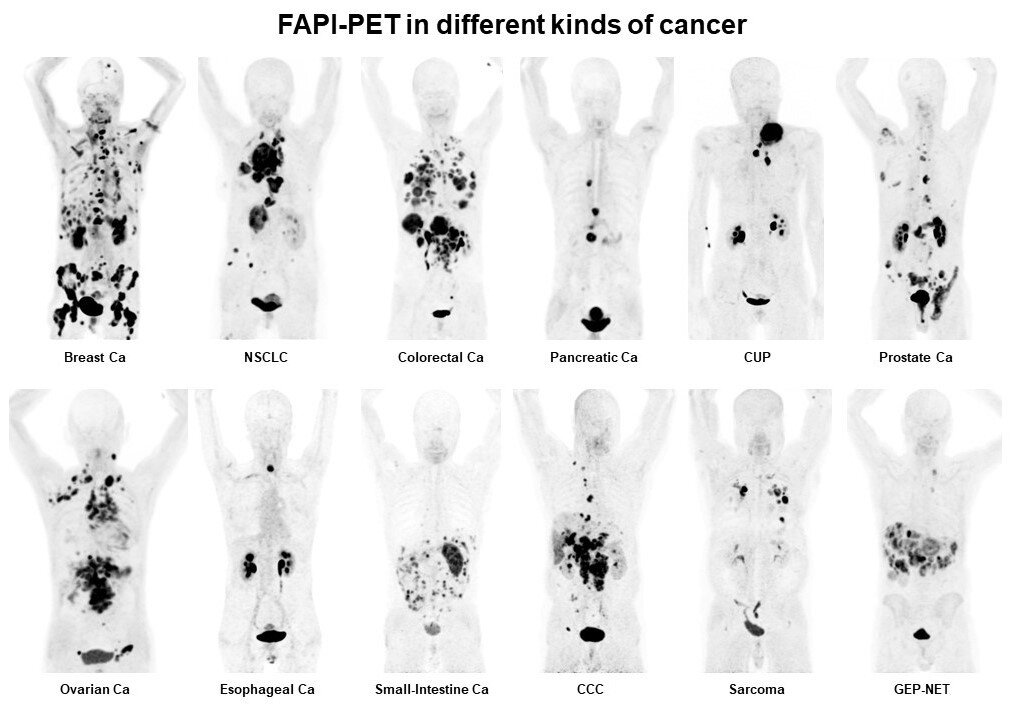 SOFIE Biosciences has dosed and imaged the first patient with [18F]FAPI-74 in its US Clinical Trial of flourine-18 labeled Fibroblast Activation Protein Inhibitor (FAPI). This study is a Phase 2, Multicenter, Non-randomized Study of [18F]FAPI-74 PET for imaging patients with gastrointestinal cancers, including hepatocellular carcinoma, cholangiocarcinoma, gastric, pancreatic and colorectal cancer (NCT05641896).
The clinical trial comes after the US FDA granted SOFIE an active IND in support of this study in November of 2022. The study was launched at its first site in Boston under Principal Investigator, Shadi Esfahani, MD, MPH. Additional sites are in the process of activation and anticipated to begin recruitment in the coming weeks.
Sherly Mosessian, PhD, SOFIE's Chief Scientific Officer, commented, "We are thrilled to see the launch of the study and imaging of the first patient in this prospective study. Tremendous promise exists in diagnostic and companion diagnostic use of FAPI family of compounds, especially in gastrointestinal cancers. Flourine-18 labeled FAPI opens up many possibilities in FAP targeting, and we are excited to be driving this product forward to unlock more of its potential." The commitment to improving patient care through utilization of radiopharmaceuticals for imaging and therapy is a professional and personal mission of SOFIE's. Frank Valla, SOFIE's Director of Clinical Development and FAPI CMC lead, added, "The promise of FAP targeting in gastrointestinal cancers and the recognition of this important milestone for patient care brings great excitement to the field as well as sense of personal fulfillment after having lost my father to Colorectal Cancer in 2007."
This study is the second SOFIE FAPI product in a clinical study. SOFIE is currently conducting a Phase 2 clinical study with the lead Galium-68 labelled FAPI product, [68Ga]FAPI-46, in Pancreatic Ductal Adenocarcinoma patients (NCT05262855).