Eckert & Ziegler and NorthStar Partner to Produce Actinium-225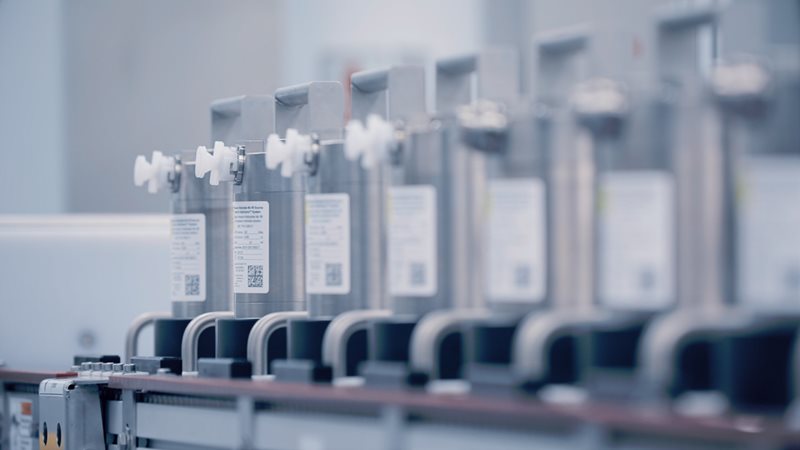 Eckert & Ziegler Isotope Technologies Dresden (ITD) and NorthStar Medical Radioisotopes, LLC announced an agreement for the purchase of hot cells and related equipment for NorthStar's dedicated non-carrier-added (n.c.a.) actinium-225 (Ac-225) production facility. Hot cells are specially designed shielded enclosures that allow the safe handling of radioactive material. The equipment, worth several million USD, will be used by NorthStar in Beloit, Wisconsin, to produce commercial-scale quantities of n.c.a. Ac-225. Ac-225 is an emerging medical radioisotope for potential use in the treatment of cancer. The manufacturing process for these advanced radiopharmaceuticals requires innovative solutions and equipment to enable routine large-scale commercial production of Ac-225.
"This agreement underlines our long-standing and extensive know-how in the construction of customized special plants, both because of its scope and with respect to the technological requirements," explained Felix Husmann, Managing Director of Eckert & Ziegler's subsidiary Isotope Technologies Dresden GmbH. "We are proud that a leading radiopharmaceutical company like NorthStar is putting its trust in our expertise in process development."
"NorthStar is confident that we will be the first commercial-scale supplier of n.c.a. Ac-225 utilizing our electron accelerator technology that is environmentally preferable and non-uranium based," said Stephen Merrick, Chief Executive Officer of NorthStar Medical Radioisotopes. "From the preliminary stages of this project, we have had the full support of ITD's technology team. We consider them the leading industry specialist in turnkey facilities for radiochemical and radiopharmaceutical processes, and anticipate that their technical solutions will enable us to make a significant contribution to the global supply of Ac-225 in the future."