Dedicated Prone Biopsy System Upgradeable to 3D Image-Guidance
By Staff News Brief
After receiving FDA clearance earlier this year, Hologic showcased the Affirm prone breast biopsy system, the first dedicated prone biopsy system that is upgradable to allow for 3D imaging-guided breast biopsies. According to Hologic, introduction of Affirm marks the first significant step forward in prone biopsy technology since systems were first introduced more than 20 years ago. Compared to the company's MultiCare Platinum system, the Affirm prone system also provides clinicians with added confidence through high-quality imaging, 3D biopsy capability, faster and easier workflow, and seamless, 360-degree access to the breast with a fully built-in C-arm.
Affirm provides a streamlined workflow due to the automated tubehead motion, programmed needle parameters and one-click targeting for 3D breast biopsies. Faster procedure times and comfortable prone positioning that eliminates a direct view of the biopsy needle can enhance the patient experience. Clinicians can quickly pinpoint subtle lesions and faint calcifications through a 14.3 cm × 11.7 cm field of view that is more than 6.5 times larger than previous generations of prone biopsy systems.
The company also reported that early clinical and patient feedback has been positive based on a Hologic survey of 165 patients post procedure at three hospitals. According to the company, more than 95% of patients indicated that the biopsy experience was faster, more comfortable and less painful than expected.
Hologic also has continued to expand its Affirm upright biopsy system with the launch of the Affirm lateral arm biopsy accessory, which will be available for demonstrations at RSNA for the first time since its launch. This versatile, easy-to-use device enables needle access parallel to the detector, allowing physicians to target challenging lesions confidently and successfully biopsy thinly compressed breasts.
Additionally, Hologic showed the Brevera breast biopsy system with CorLumina imaging technology — which is currently pending FDA clearance. According to Hologic, it is the first and only system that offers clinicians breast biopsy and real-time verification, designed to streamline workflow, improve procedure speed and have a positive impact on the patient experience.
Back To Top
---
Dedicated Prone Biopsy System Upgradeable to 3D Image-Guidance. Appl Radiol.
By
Staff News Brief
|
December 01, 2016
About the Author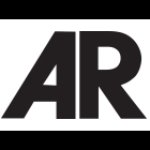 Staff News Brief