Contrast-enhanced MRI of the Abdomen and Pelvis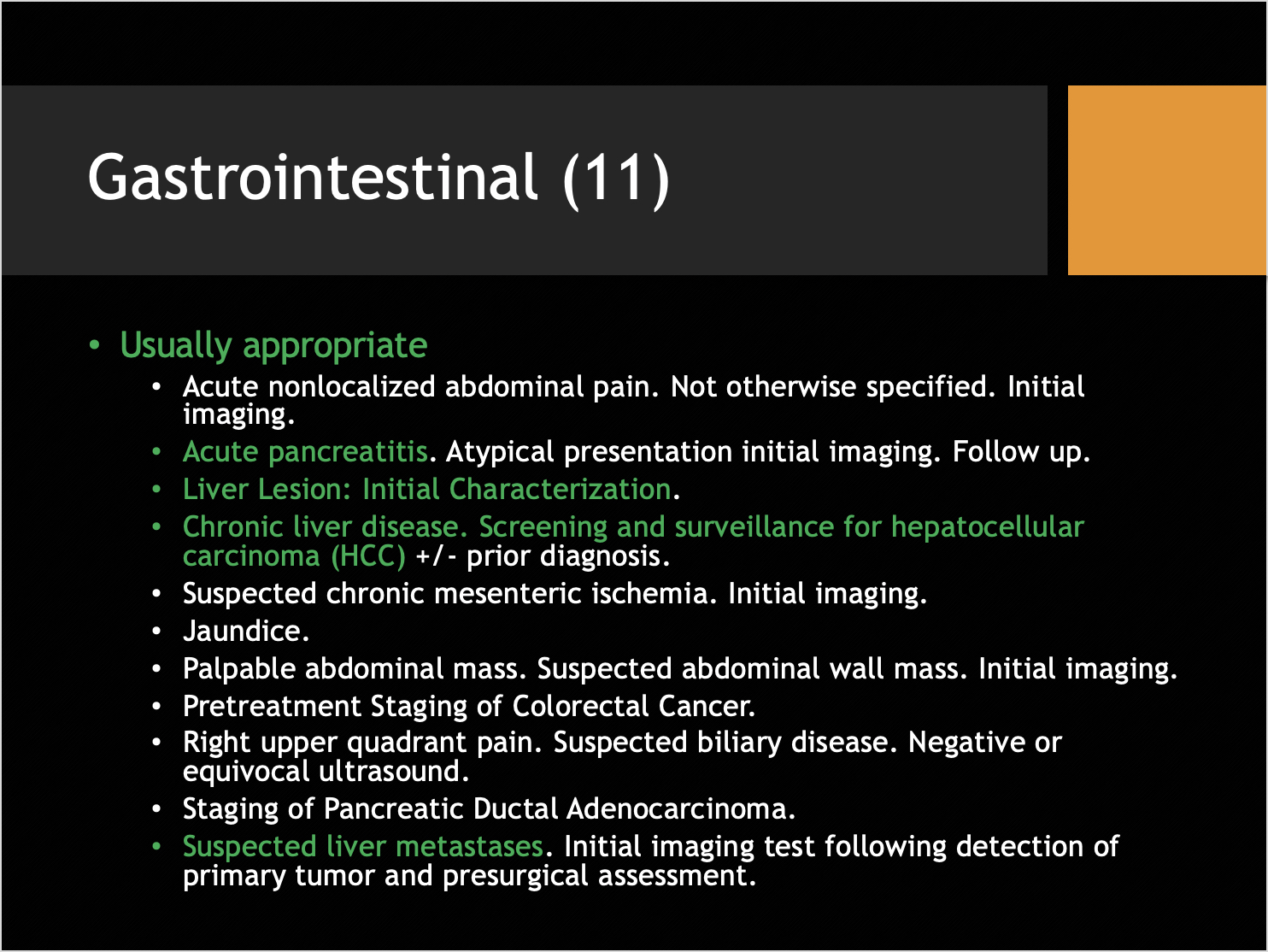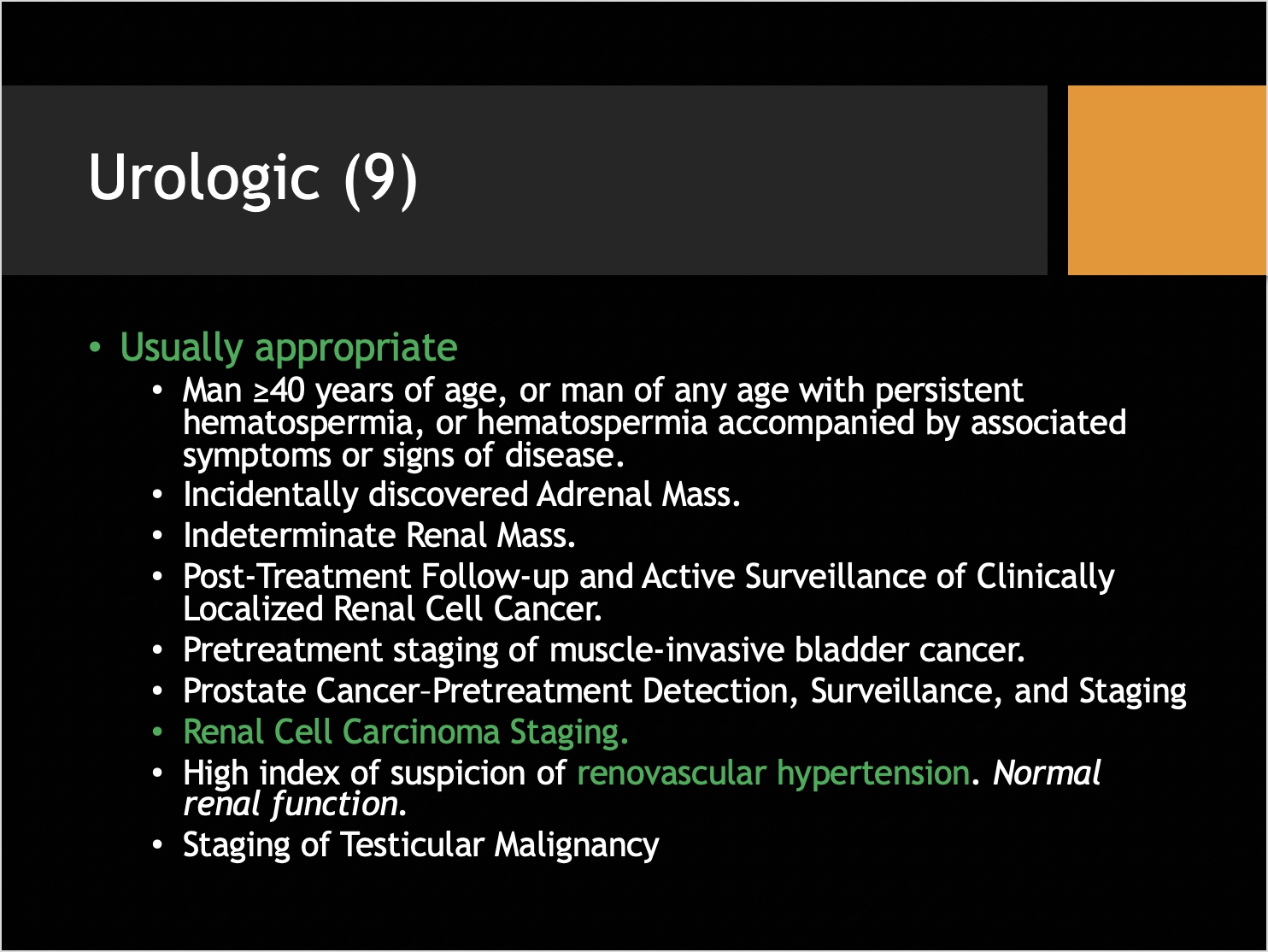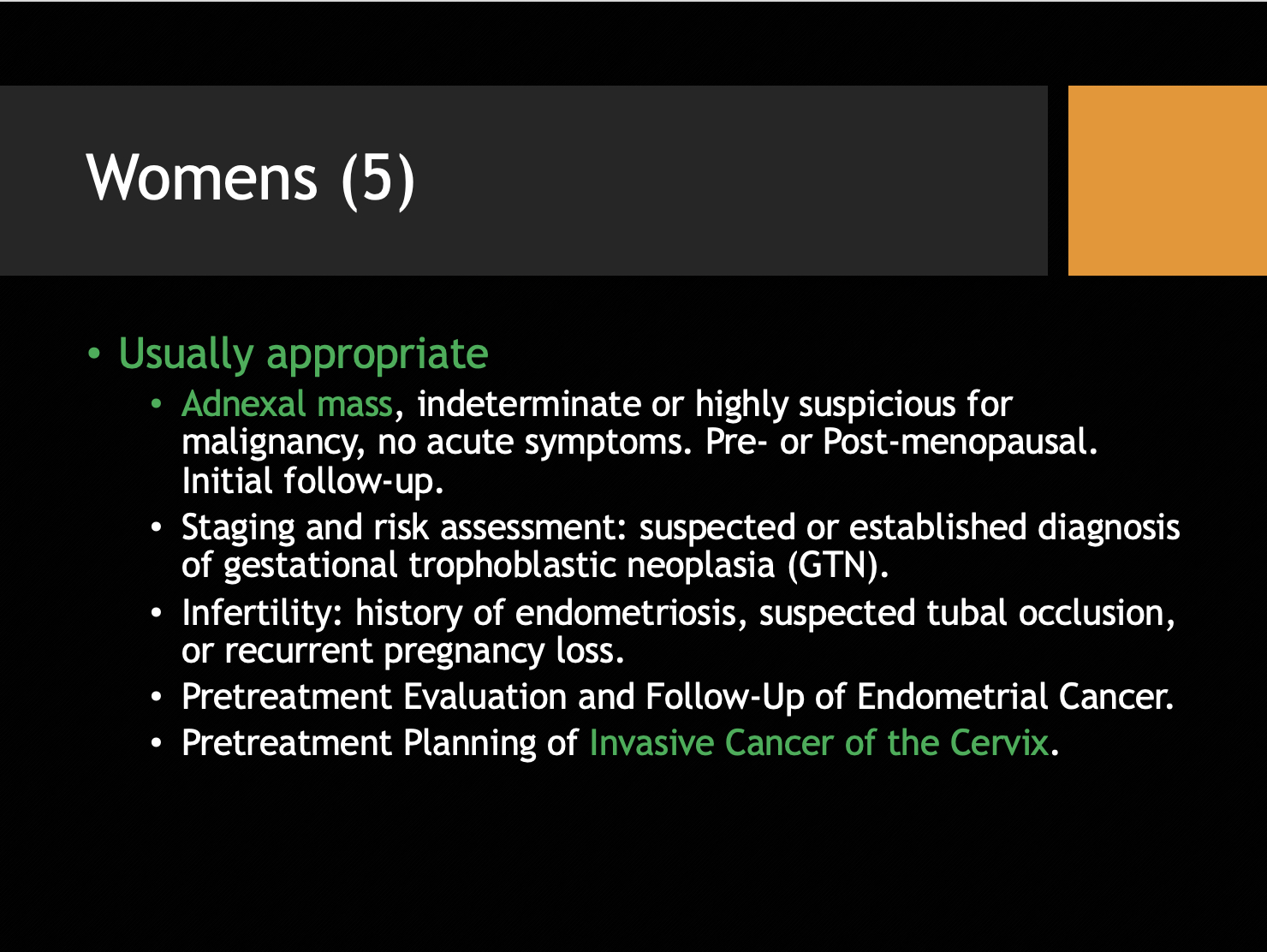 Contrast-enhancement using gadolinium-based contrast agents (GBCA) has been the standard of care in magnetic resonance imaging (MRI) for decades. Seven GBCAs are currently available in the United States for imaging various indications. Several features differentiate these agents; however, clinicians should have a thorough understanding of the exam indication before determining whether to use MR contrast
According to a recent presentation by Kristin K. Porter, MD, PhD, Associate Professor in the Abdominal Imaging Section of the University of Alabama in Birmingham, such understanding is required under the American College of Radiology (ACR) Appropriateness Criteria. To assist clinicians with decision-making with respect to specific conditions across all body regions, the ACR has developed evidence-based guidelines delineating when contrast is "Usually Appropriate," when it "May Be Appropriate," and when it is "Usually Not Appropriate."1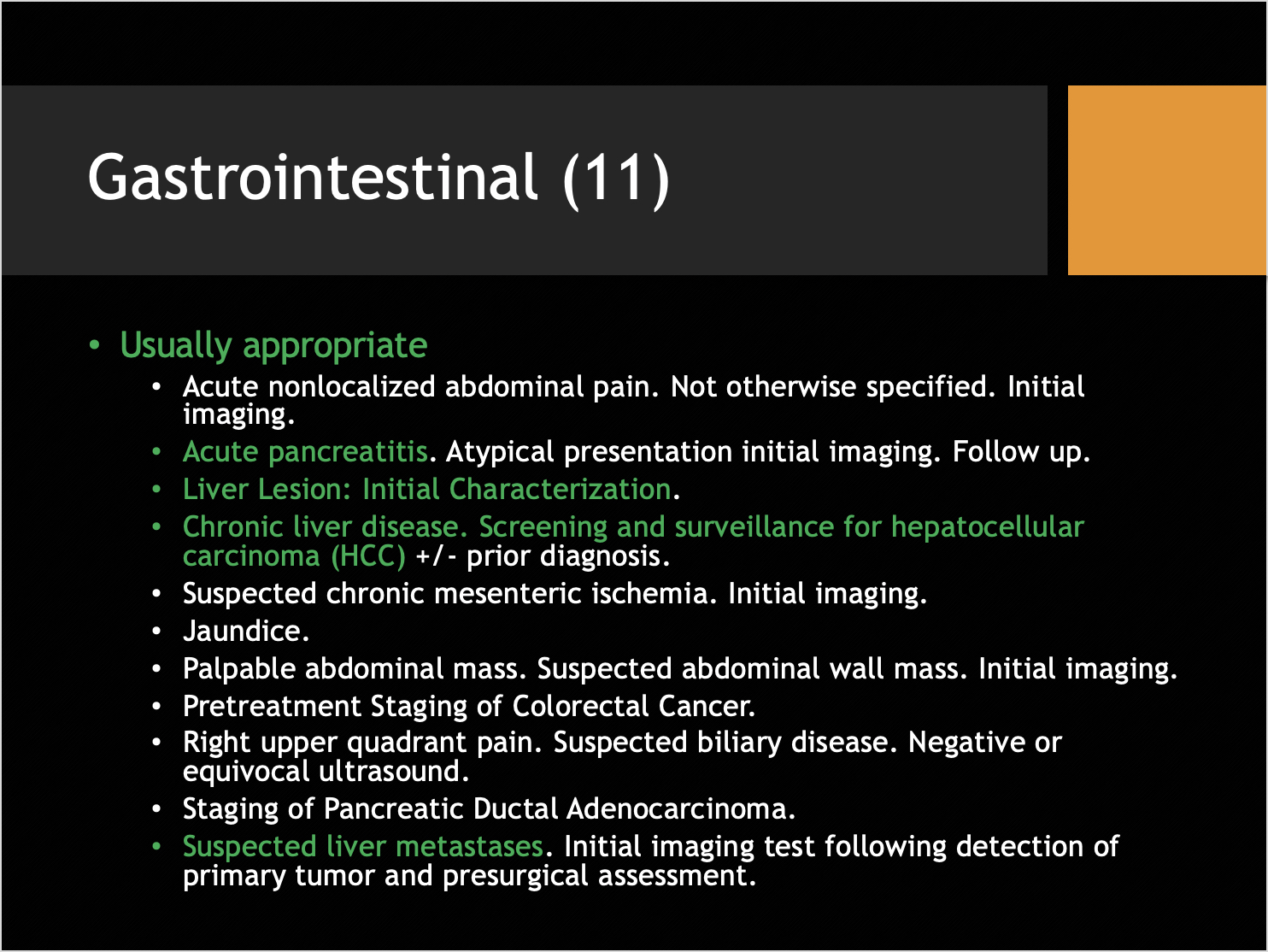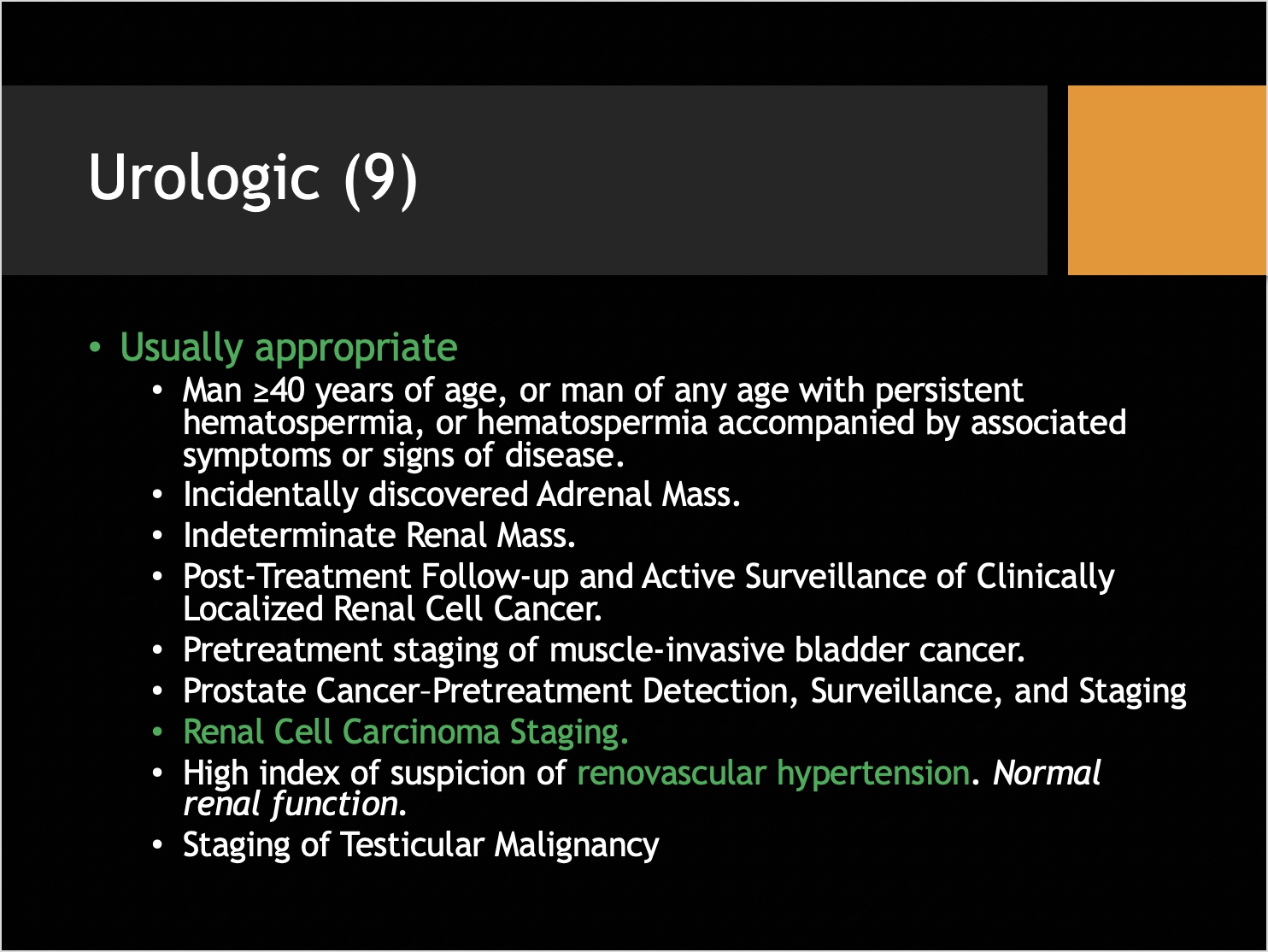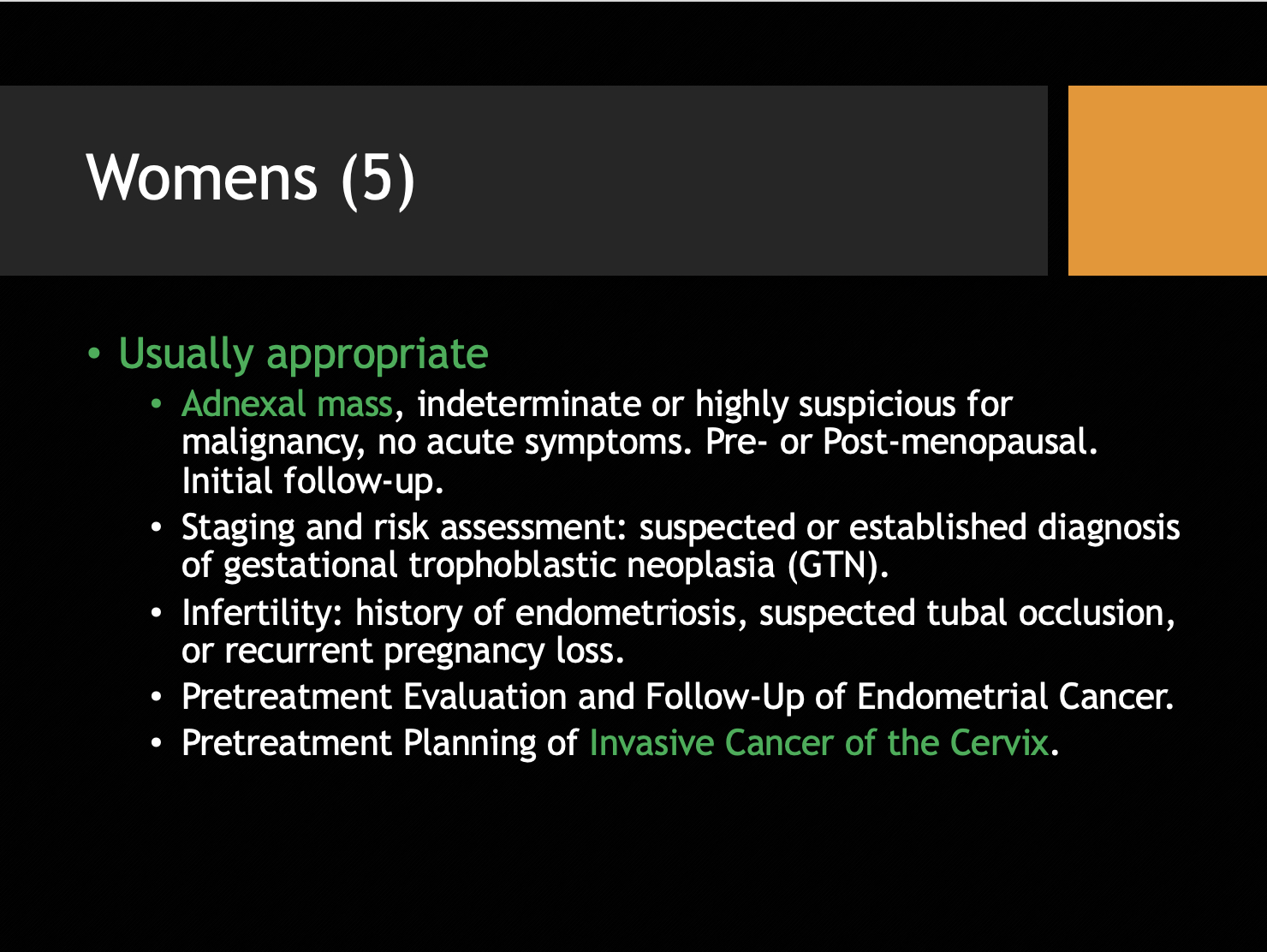 Focusing on abdominal and pelvic MRI exams, Dr. Porter explained that key information is often gleaned only with contrast enhancement; she displayed numerous case examples demonstrating where GBCA administration provided additional information relative to the extent of disease, helped to make a definitive diagnosis, or assisted in disease staging.
Contrast-enhanced MRI, Dr. Porter said, is usually not required in the setting of acute pancreatitis; however, it can be appropriate for atypical cases or following up on clinical complications. She cited a case example in which contrast-enhancement revealed viable enhancing tissue within the tail of the pancreas, which may have been indicative of a disconnected pancreatic duct.
One of the most important clinical situations for which GBCAs can prove to be helpful in body MRI is the characterization of liver lesions. As noted by Dr. Porter, T2 and T1 images can be unreliable. With the addition of contrast "information on how these lesions behave relative to the surrounding liver parenchyma in multiple phases, particularly if it has neovascularity and is arterially enhancing," can be obtained.
Discussing a case of hepatocellular carcinoma, Dr. Porter emphasized that because this cancer can be diagnosed definitively with MR imaging, contrast is essential; imaging with a GBCA typically shows hepatic arterial neovascularity and reduced portal venous supply, as manifested by arterial phase hyperenhancement within the lesion and washout kinetics. In such cases, a conclusive diagnosis can be made, avoiding a biopsy.
Reviewing a case of renal cell carcinoma, Dr. Porter described how GBCAs are also beneficial in pre-treatment planning to help clinicians understand the extent of disease and for staging the disease. Identifying the extent of cranial involvement in renal cell carcinoma can change surgical management of the disease and contrast can show enhancement within the thrombus and into the intrahepatic inferior vena cava, consistent with tumoral thrombus.
Asked about patterns of contrast use for body imaging at her institution, Dr. Porter said she primarily follows a standard weight-based approach for GBCA dosing with either ProHance (gadoteridol; Bracco Diagnostics Inc.) or Eovist (gadoxetate disodium; Bayer HealthCare Pharmaceuticals Inc.). Additionally, "Contrast has been shown to be useful in a number of indications; with increased image acquisition speeds, we're better able to rely on dynamic contrast-enhancement and differentiation of lesions," she said.
References
ACR American College of Radiology. Appropriateness Criteria. AC list. Accessed January 26, 2020. Available at: https://acsearch.acr.org/list