Cone-beam CT diagnostically outperforms MDCT in detection of hypervascular hepatocellular carcinoma
By Staff News Brief
Cone-beam computed tomography (CT) can detect hypervascular hepatocellular carcinoma (HCC) in patients with cirrhosis undergoing transarterial chemoembolization better than multidetector CT (MDCT), according to an Italian study published in the Journal of Vascular and Interventional Radiology. This research supplements published literature that shows cone-beam CT-guided transarterial chemoembolization (the administration of chemotherapy directly to the tumor via a catheter) is correlated with better response to embolization and clinical outcome, higher overall and progression-free survival rates, and better prediction of tumor response to treatment in liver cancer patients.
The study objective was to evaluate the potential role of cone-beam CT in influencing intra-procedural decision making on the best treatment option of cirrhotic patients diagnosed with liver cancer. Cone beam CT identified 11.5% more malignant nodules than multidetector CT in a consecutive patient cohort of 55, according to lead author Pierleone Lucatelli, MD, PhD, of the Vascular and Interventional Radiology Unit of the Department of Radiological, Oncological and Anatomo-pathological Sciences of Sapienza University of Rome.
The patients were prospectively enrolled over a two year period. They had a pre-procedural MDCT within four weeks before their planned treatment, an intra-procedural cone-beam CT immediately before chemoembolization, and a multidetector CT follow-up four weeks after treatment. The authors conducted an analysis of image quality and an analysis of lesion size. For the analysis of diagnostic performance, an interventional radiologist and a radiologist specializing in liver imaging first evaluated the intra-procedural cone-beam CT to assess the presence or absence of hypervascular occult nodules that were identified on cone-beam CT during chemoembolization. They compared the dataset of these nodules with the datasets of the preprocedural MDCT and the follow-up MDCT. The follow-up MDCT was used to assess treatment outcome and also as a reference standard to confirm and characterize hypervascular nodules that had been identified by cone-beam CT but not by the pre-procedural MDCT.
The authors stated that preprocedural MDCT identified 115 hepatocellular carcinomas and revealed nine hypervascular areas with enhancement features and morphology compatible with benign lesions. The cone-beam CT identified 15 additional hypervascular nodules in nine patients. Twelve of these 15 occult cancerous nodules in seven patients were located in a different segment than the target lesion site of chemoembolization based on pre-procedural MDCT findings. In the remaining two patients, three occult nodules were localized within the same hepatic segment as the target lesion.
The visibility of the HCC was significantly enhanced on cone-beam CT. The authors wrote that this made it easier to detect smaller or less vascularized lesions. Cone-beam CT showed increased minimum (by 4.8%) and maximum (by 4.6%) HCC diameters compared with the pre-procedural MDCT. The median values of lesion-to-liver contrast-to-noise ratio (LLCNR) also differed, with MDCT at 3.94 and 6.90 for cone-beam CT as did the median values of liver-to-liver signal-to noise ratio (LLSNR), at 11.53 and 9.36 respectively. The authors explained that the greater noise of the cone-beam CT images produced a lower LLSNR but that the greater attenuation of iodine produced by intra-arterial injection resulted in a substantial increase of LLCNR. This resulted in the greater diagnostic performance in the detection of cancerous hypervascular nodules.
In addition to its diagnostic detection capability, the authors advised that cone-beam CT during chemoembolization procedures offers several potential intra-procedural advantages. These include:
enabling more accurate evaluation of lesion-feeding vessels compared with digital subtraction angiography (DSA)
facilitaing detection of parasitic lesion-feeding vessels by depicting incomplete tumral enhancement
detecting accumulation of radiopaque embolic agents in target lesions as small as 10 mm during chemoembolization procedures performed with Lipiodol (Guerbert)
potentially reducing the total volume of contrast agent injected, fluoroscopy time, and radiation dose delivered by limiting the number of DSA acquisitions needed to perform the entire embolization procedure.
REFERENCE
Lucatelli P, Argirò R, Corradini SG, et al. Comparison of Image Quality and Diagnostic Performance of Cone-Beam CT during Drug-Eluting Embolic Transarterial Chemoembolization and Multidetector CT in the Detection of Hepatocellular Carcinoma. J Vas Interv Radiol. 2017. 28:978-986.
Back To Top
---
Cone-beam CT diagnostically outperforms MDCT in detection of hypervascular hepatocellular carcinoma. Appl Radiol.
By
Staff News Brief
|
October 05, 2017
About the Author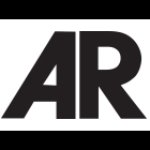 Staff News Brief