CMS Removes NCD for Beta-Amyloid PET Scans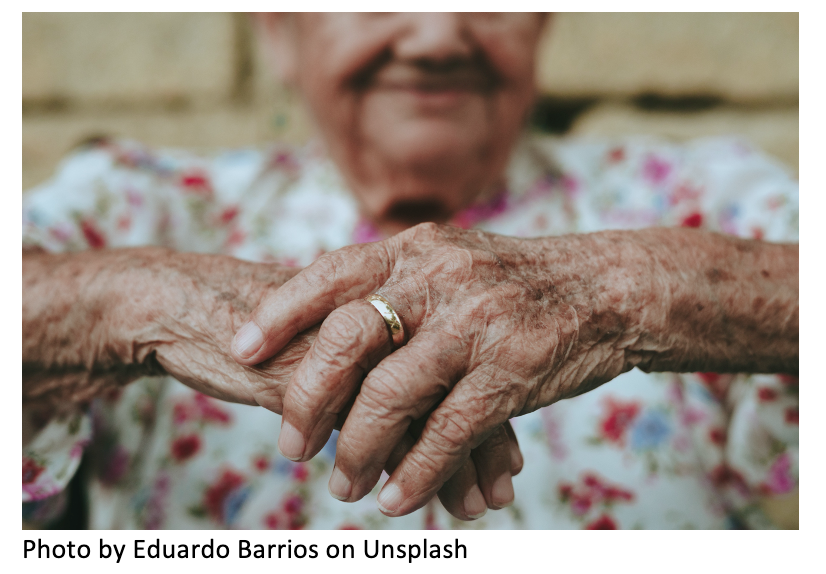 The Centers for Medicare & Medicaid Services (CMS) has removed the National Coverage Determination (NCD) for beta-amyloid PET scans, expanding access to this vital nuclear medicine test for patients with Alzheimer's disease and other neurodegenerative diseases. The decision eliminates previous Coverage with Evidence Development requirements, permitting Medicare Administrative Contractors to determine appropriate coverage for these scans.
"SNMMI applauds CMS for recognizing the pivotal role of amyloid PET scans in effectively managing Alzheimer's and other dementias," said SNMMI president Helen Nadel, MD, FRCPC, FSNMMI. "This decision ensures increased accessibility to this crucial nuclear medicine test for eligible patients and facilitates the targeted use of new treatments for those who can benefit."
This decision will be beneficial for patients receiving monoclonal antibody treatments for Alzheimer's disease. To ensure appropriate administration of these new drugs, SNMMI recommends amyloid PET scans to confirm the presence of amyloid plaque buildup in the brain. PET scans should also be performed during treatment to monitor reduction in amyloid plaque levels. CMS previously permitted only a single beta-amyloid PET scan per lifetime for Medicare recipients.
SNMMI has advocated for improved coverage of beta-amyloid PET scans over the years, engaging with CMS and providing consistent input to encourage removal of the National Coverage Determination. Amyloid PET scans are the gold standard for confirming amyloid presence in the brain, offering critical insights that influence treatment and quality-of-life decisions.
SNMMI is now urging CMS to retire or eliminate other outdated PET National Coverage Determinations that inappropriately restrict coverage. In addition, the society is calling on Congress to pass the FIND Act, bipartisan legislation aimed at enhancing access to innovative radiopharmaceuticals.
The Alzheimer's Association also released a statement applauding this decision.
"Amyloid PET scans are a proven tool and can be an important part of Alzheimer's diagnosis and treatment," said Maria C. Carrillo, PhD, chief science officer, Alzheimer's Association. "Broader access to amyloid PET scans will enable earlier and more accurate diagnosis, and better care management. Their use can lead to better health outcomes for people living with Alzheimer's or another dementia. This decision reflects the FDA's confidence in this technology after many years of evaluation. It is essential that the MACs continue the CMS practice of covering PET scans in support of treatment."
Since the Food and Drug Administration's (FDA) traditional approval of Leqembi (lecanemab) in July, CMS has covered PET scans when used to determine whether this treatment is appropriate for a patient. It is crucial that all MACs, as well as other payers, continue this evidence-based precedent established by CMS.
The Alzheimer's Association has led the development and implementation of amyloid PET scans in Alzheimer's research, diagnosis and care. For example, the Alzheimer's Association and CMS have worked together on both the Imaging Dementia — Evidence for Amyloid Scanning (IDEAS) Study and the New IDEAS Study to better understand how amyloid PET improves accurate diagnosis and appropriate treatment of Alzheimer's and other dementias in real clinical situations and in diverse and underserved populations. In the IDEAS Study, patient management changed in 60.2% of MCI and 63.5% of dementia patients. The Association is committed to continuing our work with CMS on the New IDEAS Study to further expand our understanding of the importance of accurate diagnosis and PET as a biomarker in traditionally underrepresented individuals.
"In the new era of treatment, amyloid PET scans become even more valuable as they are used to determine diagnosis and eligibility for FDA-approved treatments," Carrillo said. "Additionally, recent clinical trial results tell us it is also useful to track changes in a person's level of beta amyloid throughout the course of treatment because it may be possible to pause treatment, as the amyloid beta levels decrease."