Characteristics of prenatal brain MRI of fetuses with Zika virus infection
By Staff News Brief
Before the Zika epidemic began in South America in June 2015, a Zika outbreak occurred in French Polynesia between October 2013 and April 2014. An estimated 86% of the population, or 232,000 residents, was affected. During this time, 4,285 pregnant women were patients in the Pirae,Tahiti hospital obstetrics department. Twelve cases of severe fetal cerebral malformations were identified, 4 of which tested positive for Zika virus. An article published online in Pediatric Radiology describes the MRI cerebral findings in three fetuses with intrauterine Zika virus infection.
In their retrospective analysis, radiologists at the Centre Hospitalier de Polynésie Française in Pirae Tahiti and two hospitals in Paris observed severe cerebral damage with indirect findings suggesting that the germinal matrix is the principal target for Zika. Lead author Prisca Guillemette-Artur, MD, of the Service de Radiologie at the Centre Hospitalier, and co-authors suggest that the lesions are very similar to severe forms of congenital cytomegalovirus and lymphocytic choriomeningitis virus infections.
Pregnant women with suspected fetal cerebral abnormalities underwent a second-line ultrasound examination at the prenatal diagnostic center, and when biometric or morphological brain abnormalities were observed, an MRI scan was offered. The MRI exam included T2-weighted sequences with reputation time/echo time in three planes and T1-weighted sequences in at least one plane.
Microcephaly was present in 7 of the 12 fetuses, and pregnancies were terminated in 10 cases, including the three fetuses described in the article. In two cases, the mothers reported symptoms consistent with the Zika virus infection during their first trimester of pregnancy.
The authors said that MRI helped detect polymicrogyria, laminar necrosis, and brainstem anomalies. They noted that none of the fetuses demonstrated associated intrauterine growth retardation. Acknowledging that the precise effect of the Zika virus on the developing brain has not yet been widely studies, they suggest that similarities of lesions observed in cytomeglaovirus, lymphocytic choriomeningitis virus and Zika virus suggest that the Zika virus might also predominantly affect neural precursor cells. The study of these three fetuses also shows that both brainstem and cerebellum might be affected by Zika.
REFERENCE
Guillemette-Artur P, Besnard M, Eyrolle-Guinot D, et al. Prenatal brain MRI of fetuses with Zika virus infection. Pediatric Radiol. Published online April 18, 2016.
Back To Top
---
Characteristics of prenatal brain MRI of fetuses with Zika virus infection. Appl Radiol.
By
Staff News Brief
|
May 10, 2016
About the Author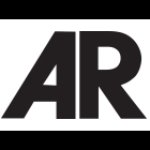 Staff News Brief