CEUS aids diagnosis of hepatocellular carcinoma after indeterminate MRI
By Staff News Brief
When magnetic resonance imaging (MRI) of patients at high risk for hepatocellular carcinoma (HCC) produces indeterminate results, dynamic contrast-enhanced ultrasound (CEUS) can help distinguish malignant from benign tumors, say radiologists at Foothills Medical Centre in Alberta, Canada, who conducted a study, published in the August 22, 2019 online edition of Abdominal Radiology, to assess the diagnostic contribution of CEUS.
Foothills is one of four hospitals affiliated with the University of Calgary that have been using CEUS for the past decade to help resolve indeterminate MRI exams of liver nodules. They have found that CEUS complement MRI in several ways, including monitoring vascular enhancement in real time and providing superior detection of arterial phase hyperenhancement (APHE) and washout with contrast administration. With the use of intravascular microbubble contrast agents, it also eliminates MRI's problem with pseudo-enhancement, and it achieves precise resolution of washout.
The study focused on 42 consecutive patients with indeterminate MRI scans performed in a 6-month time frame. Eighteen were suspected of having HCC, and 24 with previously diagnosed HCC presented with new isolated nodules.
A total of 38 patients had 50 nodule-like findings on MRI with signal abnormalities on T1-, T2-, and diffusion-weighted imaging (DWI) and that seven patients had 10 arterial-hyperenhancing foci without signal abnormalities. All patients underwent MRI and CEUS exams within a 90-day interval, with a median time interval of 25 days. They were followed for two years.
The indeterminate MRI scans were independently reviewed by two radiologists. They noted that 40 of the 50 suspected nodules on MRI showed APHE, and that 37 showed APHE without washout. The 10 scans suggestive of arterioportal shunt (APS) showed APHE only without washout or altered signal.
CEUS diagnosed 16 malignant, 11 benign, and one inconclusive nodule. Of these, 12 were proven malignant and four were unconfirmed. Nine of the 11 were benign and two were unconfirmed. The inconclusive nodule proved to be benign. There were three false-negative nodule diagnoses. Of the 10 nodules in the APS group, CEUS accurately diagnosed one as malignant, one as benign and eight as APS.
CEUS had a sensitivity of 81% and a specificity of 100% in diagnosing malignant lesions from the indeterminate MRI exams. The authors acknowledged that the high level of sensitivity was due in part to the fact that the study included only indeterminate MRI exams.
The authors also reported that CEUS can improve upon greyscale ultrasound, which initially identified 25 nodules in this patient cohort. Three additional nodules were identified with the addition of CEUS, which showed arterial enhancement features. They explained that by making indistinguishable or subtle nodules more easily detected, CEUS-guided biopsy and local ablative therapy is easier. For this study, the sensitivity of CEUS was 90% compared to 81% for greyscale ultrasound.
"MRI is the mainstay for cancer imaging. CEUS is a good problem-solving tool. It complements MRI and expedites diagnosis and treatment of liver lesions when a patient has an indeterminate MRI exam," they concluded.
REFERENCE
Hu J, Bhayana D, Burak KW, et al. Resolution of indeterminate MRI with CEUS in patients at high risk for hepatocellular carcinoma. Abdom Radiol (NY). Published online August 22, 2019. doi: 10.1007/s00261-019-02181-2.
Back To Top
---
CEUS aids diagnosis of hepatocellular carcinoma after indeterminate MRI. Appl Radiol.
By
Staff News Brief
|
October 08, 2019
About the Author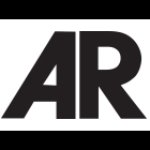 Staff News Brief