Carestream to Introduce New X-ray Room Features at ECR 2023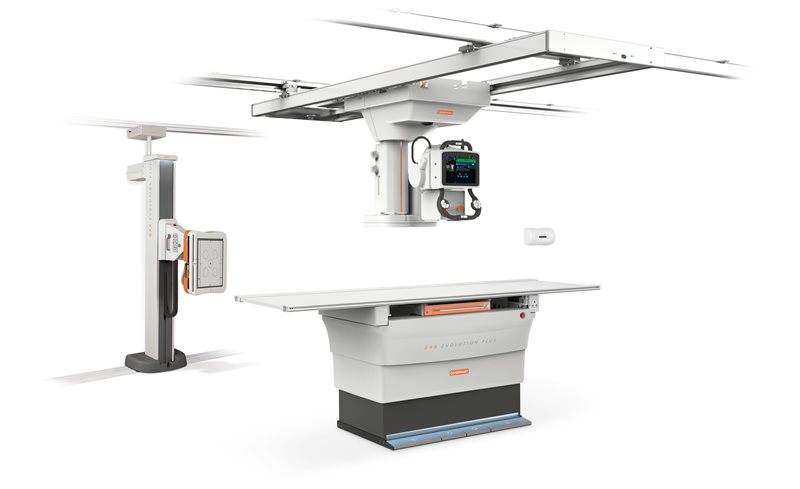 Carestream Health will introduce new workflow and patient comfort features for its premium X-ray room, the DRX-Evolution Plus System, at the upcoming European Congress of Radiology (ECR) in Vienna, Austria, beginning on March 1.
The first new feature is a flat tabletop—tabletop rails that can cause strain and discomfort for both radiographer and patient are gone. This allows patients to be moved more smoothly and with less effort to an X-ray table.
The second new feature is the addition of a rotation tray to provide more flexibility for imaging facilities that utilize only a 35 x 43 detector. The capability to change the orientation within the table bucky eliminates the need to place the detector directly underneath a patient's body for exams requiring this orientation. To change orientation, radiographers now can rotate the detector within the table bucky to capture an image—no more manual intervention outside the bucky. This important update saves radiographers time and helps avoid the risk of dropping and damaging a detector, which would further disrupt workflow and reduce productivity.
Both the flat tabletop and rotation tray are standard features of the DRX-Evolution Plus, which is available worldwide; however, the rotation tray is not available in China.
The DRX-Evolution Plus system's modular design includes options for generator, overhead tube, wall stand and table with one or multiple detectors. The tabletop supports up to 320 kg or 705 lbs. Further, optional Advanced Smart Features automate tasks and workflow steps to streamline processes.