Brain MRI Analysis Software Nets FDA Clearance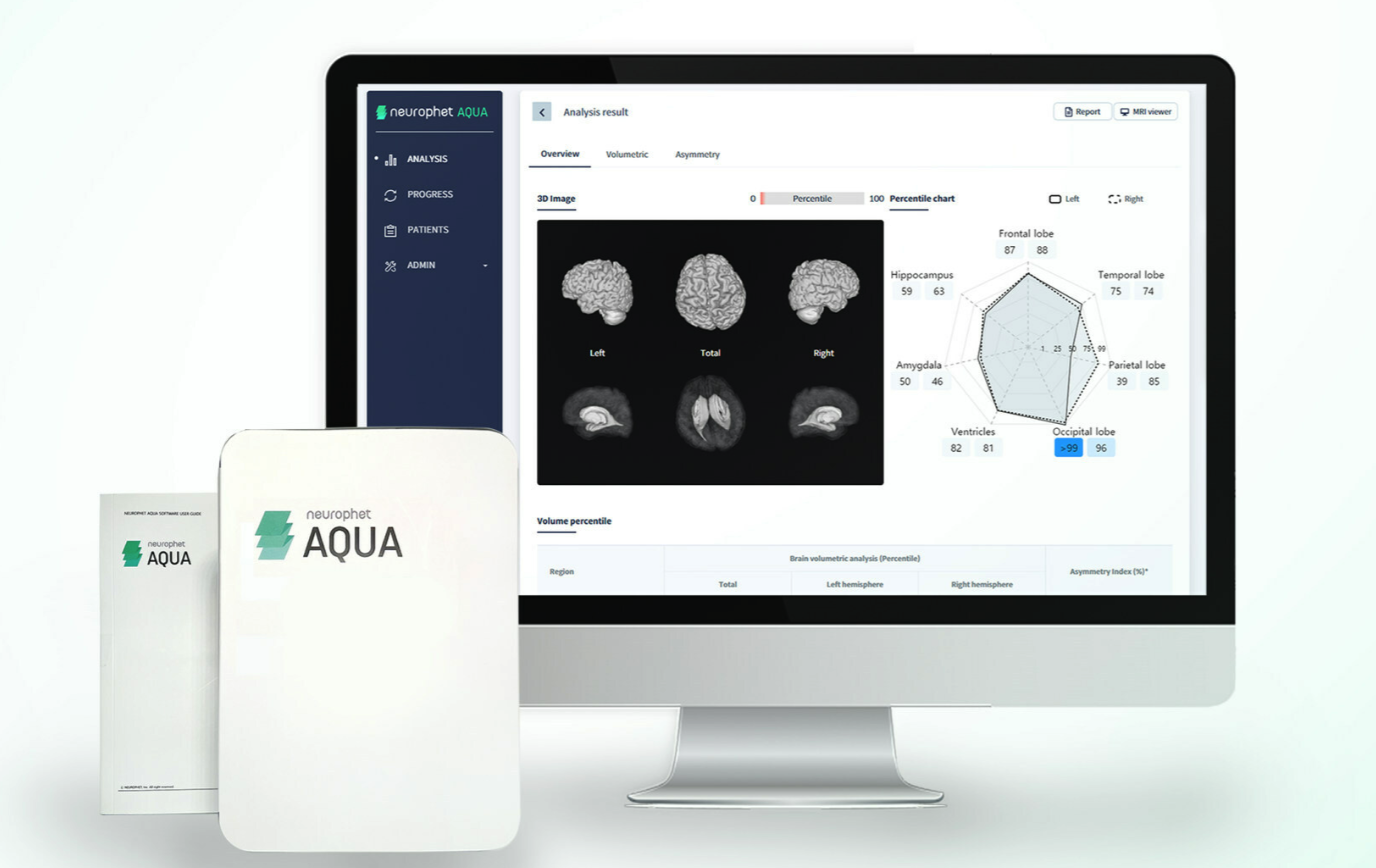 Neurophet announced US FDA 510(k) clearance for Neurophet AQUA, a brain MRI analysis software that analyzes brain atrophy observed in neurodegenerative diseases such as Alzheimer's disease. It can segment and analyze brain images in just five minutes regardless of race, age, or gender.
The company plans to supply products to the US market through cooperation with companies that provide radiology AI solution platform services. Currently, Neurophet is having a discussion with related companies about supplying Neurophet AQUA.
Neurophet AQUA is expected to play a key role in the diagnosis and prognosis observation of Alzheimer's disease which has recently attracted attention due to the growth of the market of anti-amyloid antibody drugs for Alzheimer's disease.
Abnormal brain atrophy is found in brain MRI of most Alzheimer's disease patients, and it is also found in patients who have received anti-amyloid antibody drugs that remove beta-amyloid proteins accumulated in the cerebral cortex.
"Since Neurophet AQUA is FDA-cleared, CE-marked and has received medical device approval from Japan, Singapore, and Korea, we plan to supply our product to the global market through active sales activities," said CEO Jake Junkil Been of Neurophet. "FDA has cleared the technology of Neurophet AQUA to analyze brain MRI, and Neurophet SCALE PET to analyze brain PET scan which determines the prescription for Alzheimer's disease treatments, it is expected to be used essentially for clinical trials and the prescription of Alzheimer's disease treatments."
He added, "Neurophet is strengthening the position to cope with the expansion of the dementia treatment market in the future by presenting our technology that quantifies vascular neuropathology in brain images which can be used to analyze ARIA (Amyloid-Related Imaging Abnormalities), side effect of anti-amyloid antibody drugs for Alzheimer's disease at European Congress of Radiology 2023 last March."