Bracco Imaging acquires Blue Earth Diagnostics
By Staff News Brief
Bracco Imaging of Milan, Italy, has signed an agreement to purchase Blue Earth Diagnostics, a British molecular imaging diagnostics company specializing in the development of novel positron emission tomography (PET) imaging agents. It is acquiring the privately-held company for $450 million in a transaction expected to be completed in the fall of 2019.
Blue Earth Diagnostics, headquartered in Oxford, will become a subsidy of Bracco Imaging, but will retain its name and management team. Its first novel PET molecular imaging agent, Axumin®️ (F18-fluciciovine) injection, has received U.S. Food and Drug Administration (FDA) clearance and European Union clearance for PET imaging in men with suspected recurrent prostate cancer based on elevated prostate specific antigen (PSA) levels following prior treatment. The company is currently developing prostate specific membrane antigen (PSMA)-targeted radiohybrid agents, a clinical-stage, investigational class of theranostic compounds, with potential applications in both the imaging and treatment of prostate cancer.
Vittorio Puppo, president and chief executive officer of Bracco Diagnostics U.S., told Applied Radiology that "the two companies have highly complementary capabilities and a shared commitment to providing high quality diagnostic imaging solutions that enhance clinical management and advance patient care. The acquisition makes a good fit for both Bracco Imaging and Blue Earth Diagnostics."
"The acquisition will significantly broaden Bracco Imaging's portfolio in precision medicine and personalized diagnostics," he said. "Our range of nuclear oncology imaging solutions in urology and other specialties will expand."
"The combined business will leverage all of Bracco's leading diagnostic modalities and global footprint, along with an expanded suite of assets. These include deepened PET imaging competencies, a strong portfolio of commercialized and developmental prostate cancer agents for diagnostic and therapeutic use, a developing franchise in brain tumors, expanded commercial infrastructure, and deep financial resources," he added.
Back To Top
---
Bracco Imaging acquires Blue Earth Diagnostics. Appl Radiol.
By
Staff News Brief
|
July 15, 2019
About the Author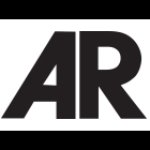 Staff News Brief