Benefits of adding patient photos to portable chest and abdomen radiographs
By Staff News Brief


Left: Camerad Technologies' camera unit installed on rear of portable radiography machine head, Middle: Example of radiographas viewed by radiologist, Right: Example of synchronously-acquired patient photograph as viewed by radiologist. Courtesy of Camerad Technologies.
Displaying patient photographs with portable chest and abdominal radiographs can help reveal tubes and lines and increase radiologists' confidence, according to an article in the March 19, 2019 online edition of the Journal of Digital Imaging. The study conducted at Emory University in Atlanta contributes to prior literature that photographs of patients displayed with diagnostic images on picture archiving and communications system (PACS) workstations can help reduce imaging study errors.
In prior research conducted at the University of Arizona in Tucson and in collaboration with Emory University, 10 radiologists reviewed portable radiographs to note line and tube placement, with and without patient photographs. They completed surveys suggesting that patient photos did not distract them, did not add to total viewing time, and could help aid in their interpretation process.1
The current study, conducted by Elizabeth A. Krupinski, PhD, professor and vice chair for research of the Department of Radiology and Imaging Sciences, assessed the impact of point-of-care patient photos on the accuracy of identifying whether various common tubes and lines were present or absent.2 Six radiology residents reviewed a set of 37 chest and abdominal portable radiographs three times: once with the display of a large-sized patient photo, once with a small-sized patient photo, and once without any patient photos.
Dr. Krupinski reported that patient photos of either size added to the detection of nasogastric and orogastric tubes, but that the difference was not statistically significant. The radiologists reported a high decision confidence level in 89% of the cases they reviewed for nasogastric tube placement when they could also see a patient photo, compared to just 70% with radiograph display only. With respect to orogastric tubes, decision confidence level was 89% compared to 64% respectively.
It takes an average of only three extra seconds for an interpreting radiologist to view a patient's image compared to viewing the radiograph alone, Dr. Krupinski reported.
The patient photographs were acquired using a PatCam™ system (Camerad Technologies). It consists of wireless cameras on portable digital radiography systems that capture patient photographs at time a radiograph is being acquired. These photographs include both the face and the area being X-rayed and are automatically attached to the patient's study by a PatCam integration server.3
REFERENCES
Krupinski EA, Chung A, Applegate K, et al. Impact of patient photographs on radiologists' visual search of chest radiographs. Acad Radiol. 2016;23(8):953-960.
Krupinski EA. Impact of patient photos on detection accuracy, decision confidence and eye-tracking parameters in chest and abdomen images with tubes and lines. J Digit Imaging. Published online March 19, 2019. doi: 10.1007/s10278-019-00202-6.
Ramamurthy S, Bhatti P, Munir F, et al. A novel technology for automatically obtaining digital facial photographs near-simultaneously with portable radiographs. J Digit Imaging. 2015;28(3):259-263.
Back To Top
---
Benefits of adding patient photos to portable chest and abdomen radiographs. Appl Radiol.
By
Staff News Brief
|
May 17, 2019
About the Author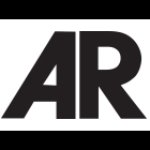 Staff News Brief