Augmented Reality Technology uses CT or X-ray over the Surgical Site to Guide Surgeon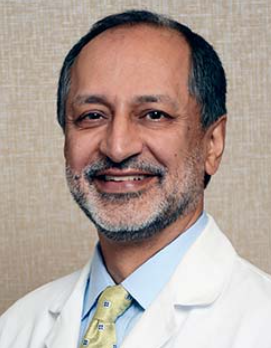 The Hospital for Special Surgery and Stamford Health have unveiled an advanced computerized augmented-reality navigation technology for spine surgery. The AR technology allows HSS-Stamford Health collaborative surgeons to visualize the anatomy of a patient's spine in 3D during surgery and track progress in real time via a transparent display headset fitted with AR eyeglasses. The headset enables surgeons to determine the position of surgical tools in real time by superimposing the patient's CT scan or x-ray images over the surgical site to guide the surgeon during the procedure. The headset projects 3D navigation data onto the surgeon's retina, allowing them to look at the patient and review the data simultaneously without having to shift their focus back and forth to a remote screen.
The system is now available at Stamford Health's Bennett Medical Center campus and Harvinder Sandhu, MD, MBA, co-chief of HSS Spine, will lead orthopedic surgeons using the new system. Dr. Sandhu performed the first surgery using this technology at HSS Stamford Health on January 28, 2021. Stamford Health is currently the only hospital in the tristate area offering an AR-based system for spine surgery.
Augmented reality (AR) refers to digital information that is superimposed on a user's view of the physical environment comparable to a car manufacturer that offers an AR app utilizing 3D imagery to help potential buyers learn more about a car's design, features, energy use and other details.
"The spine system's augmented reality platform enables ultraprecise alignment and positioning of spinal implants through enhanced visualization capabilities," explains Dr. Sandhu. "The spinal implants can be placed with much less invasive surgery, as we don't have to retract or move muscles and tissue to see a patient's full spine."
Dr. Sandhu notes that smaller incisions mean faster recovery times and improved outcomes for patients. He also says the system gives surgeons the ability to course correct or alter their approach if needed during procedures.