ARRS Announces 2022 Radiology Journalism Fellowships
By News Release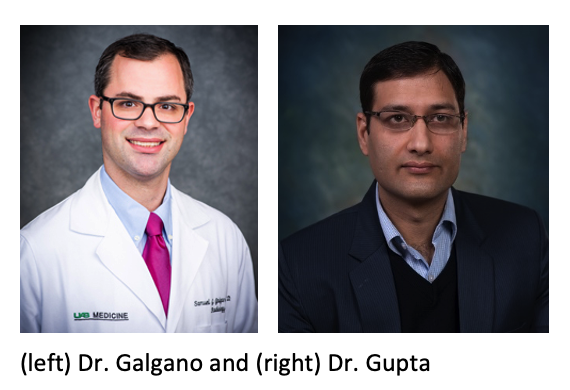 The American Roentgen Ray Society (ARRS) has announced Samuel Galgano, MD, as the 2022 Melvin M. Figley Fellow in Radiology Journalism and Pankaj Gupta, MD, as the 2022 Lee F. Rogers International Fellow in Radiology Journalism.
Financed by The Roentgen Fund and named for two distinguished Editors Emeriti of ARRS' own American Journal of Roentgenology (AJR), the Figley and Rogers Fellowships offer practicing radiologists an unparalleled opportunity to learn the tenets of medical publishing via "the yellow journal"—the world's longest continuously published radiology journal.
Through hands-on experience with ARRS staff and AJR personnel—as well as personal apprenticeship with AJR's 13th Editor of Chief, Andrew B. Rosenkrantz—Drs. Galgano and Gupta will receive expert instruction in scientific writing and communication, manuscript preparation and editing, peer review processes, journalism ethics, and both print production and digital publication.
From May 1–5, Drs. Galgano and Gupta will attend the 2022 ARRS Annual Meeting in New Orleans, LA, where they will co-present the AJR Year in Review Sunday Session and participate in the Editor's Forum.
An assistant professor at the University of Alabama at Birmingham and section chief for abdominal imaging since 2020, Dr. Galgano is also a member of the molecular imaging and therapeutics sections with expertise in CT, MRI, ultrasound, fluoroscopy, as well as hybrid imaging. His research interests include novel radiotracer use in PET/CT and PET/MRI for genitourinary and gastrointestinal oncology with particular interest in prostate cancer, pancreatic cancer, and hepatocellular carcinoma. Passionate about resident and medical student education, Dr. Galgano has received several teaching awards during his career.
Pankaj Gupta is an associate professor of radiodiagnosis and imaging at the Postgraduate Institute of Medical Education and Research (PGIMER) in Chandigarh—one of India's largest government-funded teaching hospitals. With clinical and research interests in gastrointestinal and hepatobiliary imaging and interventions, his translational and clinical research projects focus on early diagnosis of gallbladder cancer and imaging biomarkers for improved outcomes. Winner of Indian Radiological and Imaging Association and Indian College of Radiology and Imaging Gold Medal Awards, Dr. Gupta has authored 150 articles in various international journals and serves as a reviewer for Abdominal Radiology (NY), Liver International, and Hepatology.
Back To Top
---
ARRS Announces 2022 Radiology Journalism Fellowships. Appl Radiol.
By
News Release
|
January 27, 2022
About the Author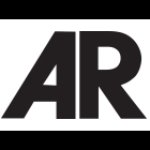 News Release