ACR Names New Leaders at Annual Meeting
By News Release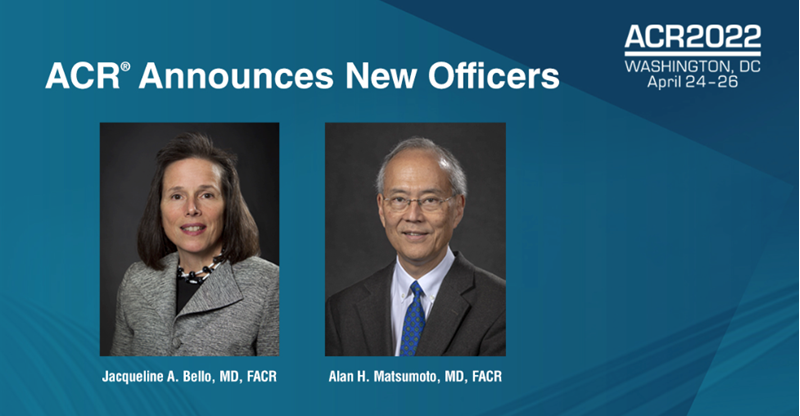 The American College of Radiology (ACR) announced Jacqueline A Bello, MD, FACR, as Chair of the ACR Board of Chancellors (BOC), and Alan H Matsumoto, MD, FACR, as Vice Chair at ACR 2022, the College's annual meeting being held April 24–26 in Washington, DC.
Howard B Fleishon, MD, MMM, FACR, will serve as President, with Frank J Lexa, MD, MBA, FACR, as Vice President. The new officers will take office immediately following the annual meeting.
"Dr Bello is a tireless advocate for radiology, with extensive government relations and policy experience, and demonstrated clinical leadership as director of neuroradiology at Montefiore Medical Center in Bronx, NY," said William T Thorwarth Jr, MD, FACR, Chief Executive Officer of the ACR. "She has been a vital asset to our field as Vice Chair. I know she will continue to exhibit the strong leadership we need to move ACR and radiology forward as Chair."
Dr Bello has held numerous roles within the ACR, including BOC Vice Chair, ACR representative to the Radiology Health Equity Coalition and Chair of the ACR Commission on Quality and Safety. She is also Professor of Radiology and Neurosurgery at Albert Einstein College of Medicine and Montefiore Medical Center in the Bronx, NY.
Dr Matsumoto has served as a member of the American College of Radiology Council Steering Committee and BOC, most recently as Chair of the Commission on Interventional and Cardiovascular Imaging. He is a Professor of Radiology and Chair of the Department of Radiology at the University of Virginia. Dr. Matsumoto is the first Asian American named Vice Chair of the ACR.
Other leadership roles announced include new or re-elected Board of Chancellors:
William Small Jr, MD, FACR — ACR Commission on Radiation Oncology
Timothy L Swan, MD, FACR — ACR Board of Chancellors Member at Large
Taj Kattapuram, MD — ACR Young and Early Career Professional Section (YPS) Representative
Mark D Alson, MD, FACR — Commission on General, Small, Emergency and Rural Practices
Johnson B Lightfoote, MD, FACR — ACR Commission for Women and Diversity
Newly elected council steering committee members include:
Rachel Gerson, MD
Andrew K Moriarity, MD
Nolan J Kagetsu, MD, FACR
Derrick Siebert, MD
Newly elected college nominating committee members include:
Betsy Jacobs, MD, FACR
Neil U Lall, MD
Christopher R McAdams, MD
Additionally, ACR 2022 YPS Election Results were posted on the ACR website:
YPS Executive Committee - Vice Chair
Communications Liaison
Membership Liaison
YPS Executive Committee - RADPAC Liaison
Radiation Oncology Representative
Back To Top
---
ACR Names New Leaders at Annual Meeting. Appl Radiol.
By
News Release
|
April 26, 2022
About the Author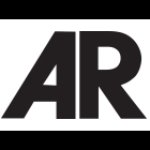 News Release