Ablation Is Safe and Effective for Stage I-II Non-Small Cell Lung Cancer With Interstitial Lung Disease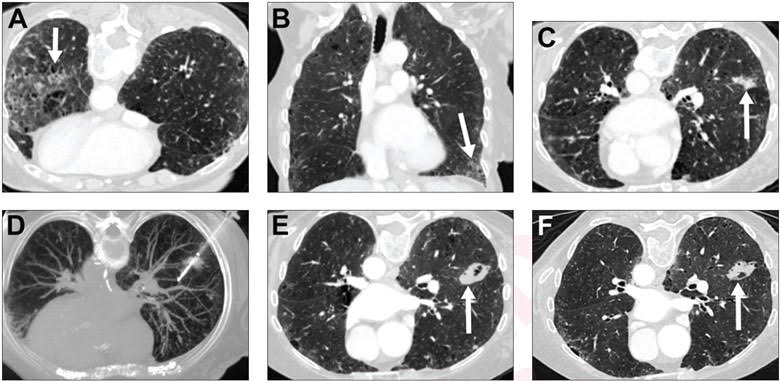 Percutaneous ablation appears to be a safe and effective treatment option for stage I-II non-small cell lung cancer (NSCLC) in the setting of interstitial lung disease (ILD) following multidisciplinary selection, according to an article in the American Journal of Roentgenology (AJR).
"Patients with ILD and stage I-II NSCLC should be considered for percutaneous ablation since they are frequently ineligible for surgical resection, radiation, and systemic therapy," concluded first author and 2019 ARRS Scholar Florian J. Fintelmann from Massachusetts General Hospital's department of radiology, division of thoracic imaging and intervention in Boston.
Fintelmann et al., included patients with ILD and stage I-II NSCLC treated with percutaneous ablation in three health systems between October 2004 and February 2023. At each site, a single thoracic radiologist reviewed preprocedural chest CT examinations for presence and type of ILD, according to 2018 American Thoracic Society Criteria, blinded to clinical outcomes. The primary outcome was 90-day major (grade ≥ 3) adverse events, based on Common Terminology Criteria for Adverse Events version 5.0. Secondary outcomes were hospital length of stay (HLOS), local control, and overall survival.
In this multicenter study of 33 patients with ILD who underwent 42 percutaneous ablation sessions of 43 stage I-II non-small cell lung cancers, no acute exacerbation or death was observed. The 90-day major adverse event rate was 14%, and local tumor control at 2 years was 73%.