The dilemma relating to indeterminate pediatric appendiceal ultrasound findings
By Staff News Brief
Ultrasonography is the recommended imaging modality to diagnose acute appendicitis in children because of its convenience, low cost, lack of ionizing radiation, and high sensitivity. But a portion of appendiceal ultrasound exams produce indeterminate results. Not only do these fail to provide predictive information for emergency department physicians, but they may lead to an unnecessary CT examination and/or unnecessary surgery.
What to do about this? Radiologists at Mayo Clinic in Rochester, MN, investigated, reviewing all abdominal ultrasound reports of patients who presented with acute abdominal symptoms between January 2010 and June 2014. They conducted a retrospective study to assess the impact of patient factors and factors related to image acquisition and interpretation on the accuracy and indeterminate study rate on pediatric appendiceal ultrasound. They also investigated how intermediate results impacted patient outcomes. Their findings are published in the December issue of Pediatric Radiology
A total of 790 examinations were identified, with 146 cases of acute appendicitis diagnosed for an overall prevalence of 18.5%. Lead author Larry A. Binkovitz and colleagues divided the ultrasound reports into two categories: those with a definitive diagnosis (72.4%) and those that were indeterminate (27.6%).Interestingly, the percentage of patients who had acute appendicitis were similar for both groups: 20% and 14% respectively.
There were no statistically significant differences between the two categories of reports for any patient factor. These factors included age, gender, symptom duration, pathological grade of appendicits, or body mass index (BMI). While examinations performed on-call (52%) were more likely to yield a definitive diagnosis, accuracy between on-call and off-call studies were similar. Although visualization was more likely in patients with acute appendicitis (75%) than without (34%), there were no statistically significant differences in the patient factors. There were a total of six false negative studies. Five of these studies did not show the appendix (a negative predictive value of 97.5%), and one where an appendix seen as normal was removed and read as abnormal pathologically. (All of these patients were further assessed and underwent an appendectomy where acute appendicitis was confirmed.) There were also 17 false positive cases where the appendix was thought to be abnormal.
Definitive diagnoses clearly had an impact on patient management. The authors determined that a follow-up CT scan was four times less likely to be ordered when there was a definitive ultrasound diagnosis. Specifically, only 11% of the patients who had a definitive diagnosis also had a CT compared to 46% of the patients who had indeterminate findings. Also, the negative laparotomy rate was halved. This was true even if the exam findings were incorrect.
"It is our opinion that the risks associated with a definitive but incorrect ultrasound result were less than those associated with indeterminate results. When the ultrasound result – even when wrong – was combined with clinical data and judgment, no child was sent home with undiagnosed acute appendicitis during the five year study period," Dr. Binowitz told Applied Radiology.
The authors identified several strategies that can be used to reduce indeterminacy. The strategies include:
Increasing the emphasis placed on the significance of the presence or absence of secondary signs of acute appendicitis. "When a thorough RLQ US examination has been performed, the absence of appendiceal visualization and any secondary findings for acute appendicitis can be confidently interpreted as negative for appendicitis."
Adoption of an ultrasound report template that includes documentation of the presence or absence of secondary signs of acute appendicitis.
Adoption of a binary reporting template that requires the interpreting radiologist to categorize the study as definitively positive or negative for acute appendicitis.
Additionally, Dr. Binkovitz and colleagues suggested that a reduction in the number of false-positive exams could be achieved if the ultrasound criteria for diagnosing acute appendicitis required the demonstration of thickening and increased echogenicity of the periappendiceal fat and did not rely soly on an increased appendiceal diameter. They noted that 15 out of the 17 false positive studies relied solely on a minimal increase of appendiceal diameter above 6 mm without any periappendiceal inflammatory changes.
REFERENCES
Binkovitz LA, Unsdorfer KML, Thapa P, et al. Pediatric appendiceal ultrasound: accuracy, determinacy and clinical outcomes. 2015 Pediatr Radiol. 45; 12:1934-1944.

Binkovitz LA, Unsdorfer KML, Thapa P, et al.

Appendiceal ultrasound: the importance of determinancy. 2015 Pediatr Radiol. 45; 12:1932-1933.
Trout AT and Larson DB. Appendiceal ultrasound: the importance of conveying probability of disease. 2015 Pediatr Radiol. 45; 12:1930-1931.
Back To Top
---
The dilemma relating to indeterminate pediatric appendiceal ultrasound findings. Appl Radiol.
By
Staff News Brief
|
January 20, 2016
About the Author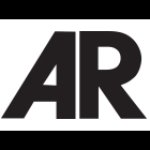 Staff News Brief