Ferumoxytol: A safe alternative to gadolinium-based MR contrast agents
By Staff News Brief
Ferumoxytol, an ultrasmall supraparamagnetic iron oxide nanoparticle (USPIO compound, has characteristics that overcome limitations associated with gadolinium-based contrast agents administered for MR imaging. Although it is an approved drug for treatment of iron deficiency by the U.S. Food and Drug Administration (FDA) and the European Medicines Agency, it is not cleared for use as a MRI contrast agent.
A study of 49 pediatric patients and 19 young adults aged 19 to 25 indicates that "off label" use of ferumoxytol is safe and effective. A multi-institutional team reported results published online in Investigative Radiology of a prospective nonrandomized phase 4 clinical trial undertaken at two hospitals between September 2009 and February 2015. The researchers' objective was to assess the safety profile of ferumoxytol as an off-label intravenous contrast agent in children by evaluating vital signs as well as hematological, renal, and liver laboratory tests before and after administration.
The large size of of ferumoxytol nanoparticles leads to long-lasting blood pool enhancement which can be used for MR angiography, assessment of tumor blood volume and perfusion, and radiation-free whole body tumor staging. Because it is phagocytosed primarily by macrophages, it allows for improved in vivo characterization of tumors and inflammation through macrophage detection.
An advantage of ferumoxytol compared with gadolinium chelates is also that it is not eliminated by the kidneys, and there is considered safe for patients with renal diseases. Studies of the use of ferumoxtol in young adult patients who had chronic kidney diseases indicated that it was well tolerated, suggesting that it may be a good alternative to class gadolinium-based contrast agents in children with impaired renal function.
However, ferumoxytol can cause severe, potentially fatal anaphylactic reactions. These hypersensitive reactions have been very rare, with 79 reactions documented so far after administration of more than 1.1 million doses.
To evaluate the safety of ferumoxytol in children and young adults, patients for this study were enrolled in a prospective clinical trial. The majority of the young adult patients had renal failure and kidney transplants. The other patients were receiving treatment for lymphoma, leukemia, lymphoproliferative disorders, osteomyelitis, central nervous system tumors, or soft tissue sarcomas or tumors. A total of 85 doses of ferumoxytol up to 5 mg Fe/kg were administered intraveniously with different concentrations, depending on the disease and study protocol. All patients' vital signs were monitored for 60 minutes, twice the recommended time by the FDA. Hematology, rena, and liver parameters were accessed before and up to 35 days after the ferumoytol injection.
Lead author Anne M. Muehe, M.D., of the department of radiology's molecular imaging program at Stanford Lucile Packard Children's Hospital's in Stanford, CA, and co-authors reported that there were a total of four mild adverse events. These included two cases of mild transient hypotension and one case of nausea in pediatric patients. One young adult experienced warmness and erythema at the injection site. All four adverse events were self-resolving within 90 minutes. None of the patient cohort experienced signs of a severe allergic reaction or of hematologic and kidney impairment or liver toxicity.
"Ferumoxytol has an excellent safety profile as an 'off-label' contrast agents. Large multi-center studies are needed in the future to evaluate the incidence of rare allergic events," they concluded.
REFERENCE
Muehe AM, Fend D, von Eyben R., et al. Safety Report of Ferumoxytol for Magnetic Resonance Imaging in Children and Young Adults. Invest. Radiol. Published online December 12, 2015.
Back To Top
---
Ferumoxytol: A safe alternative to gadolinium-based MR contrast agents. Appl Radiol.
By
Staff News Brief
|
January 20, 2016
About the Author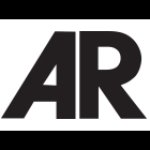 Staff News Brief