Breast cancer screening for elderly women may extend lives
By Staff News Brief
How beneficial are regular mammography exams for women over the age of 74? An article published in the December issue of the American Journal of Medicine reveals that the majority of women who die from breast cancer did not have regularly scheduled or any scheduled mammograms.
Specifically, between 1995 and 2009, 71.6% of women aged 75-78 who died of breast cancer either did not have mammograms or had an irregular history of mammograms. This increases to 76.9% for women aged 79-84. Granted, the total number of deaths – 891 women aged 75-78 and 1,402 women aged 79-84 -- are low for the patient cohort studied. But the data is concerning: could lives have been extended for these elderly women if they continued to have regular breast cancer screening?
A research study was undertaken by a multidisciplinary team of clinicians affiliated with multiple academic medical centers to determine age- and rate-specific rates of mammography screening and breast cancer mortality among women aged 69 to 84 years. They used Medicare data and the Surveillance, Epidemiology, and End Results (SEER) database to link the claims of patients who underwent mammograms with SEER's cancer registries representing 26% of the United States population. After applying a large number of exclusions, they evaluated a patient cohort of 64,384 Caucasian and African-American women, whom the researchers divided into three categories: women aged 69-74 years (41.7% of the total), women aged 75-78 years (27.8%) and women aged 79-84 years (30.5%).
They determined that 69 to 84 year old women who received regular annual screening mammography during the four years immediately preceding breast cancer diagnosis had consistently lower five-year and 10-year risks of breast cancer mortality than women with no or irregular screening regardless of race. Ten-year risks were 3.3 fold higher among Caucasian women and 2.2 fold higher among black women with no or irregular screening compared with annual screening. The associations with screening were independent of contextual socioeconomic status, AJCC stage, comorbid conditions, or whether the patient had radiation therapy or chemotherapy.
Both the American Cancer Society (ACS) and the U.S. Preventive Services Task Force (USPSTF) recommend regular mammography screening for women aged 65 to 74 years. The ACS recommends annual mammograms, and states that decisions about screening after the age of 74 should be individualized based on known risk factors. The USPSTF recommends biannual screening, and states that there is insufficient evidence for a recommendation after age 74.
However, the evidence base for both ACS and USPSTF recommendations is sparse, reported lead author Maureen Sanderson, Ph.D., of the Department of Family and Community Medicine at Mcharry Medical College in Nashville, TN, and colleagues. Their article describes in depth the lack of statistical information, clinical trials, and published observational evidence relating to the benefits or lack thereof relating to breast cancer screening and mortality of elderly and very elderly women.
The authors cited the statistic that in 2010, there were 19.2+ million women aged 65 to 84 years of age residing in the United States. In 2010, these women accounted for 41% of all breast cancer deaths in the nation.
"We believe the current evidence about potential benefits and harms from screening mammography in this population is insufficient for clinical or policy decisions. The need for better data is reflected by the magnitude of breast cancer as a cause of death among the elderly, the likelihood of greater numbers of women living to advanced age, and the projections indicating that racial and ethnic minorities will comprise 28% of the U.S. elderly population aged 65 years or more by the year 2030," they concluded.
Their open access article may be accessed here.
REFERENCE
Sanderson M, Levine RS, Fadden MK, et al. Mammography Screening Among the Elderly: A Research Challenge. 2015 Am J Med. 128;12:1362.e7-1362.e14.
Back To Top
---
Breast cancer screening for elderly women may extend lives. Appl Radiol.
By
Staff News Brief
|
January 20, 2016
About the Author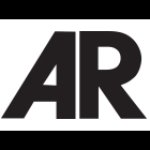 Staff News Brief