AAPM: Quality control in digital radiography Task Group 151 report
By Staff News Brief
The American Association of Physicists in Medicine (AAPM)'s Physics Committee Task Group 151 has published its latest report on ongoing quality control in digital radiography (DR) in Medical Physics. The focus of this final report is the ongoing quality control process, including rejected image analysis, exposure analysis, and artifact identification.
When digital radiography was commercially introduced, it was thought that this technology might eliminate rejected images and the need for a reject analysis program. Instead, digital radiography has made image analysis more complicated. Its ease of acquiring images has facilitated repetitive acquisition, because there is no longer physical film evidence.
Server-based reject analysis programs have started to replace manual programs implemented for DR. They automatically collect and analyze data from many different acquisition systems, and avoid the time, potential for error, and other difficulties associated with manual data collection and analysis.
The report includes detailed recommendations on what is needed to perform rejected image analysis and recommendations for access to data. A section on exposure analysis includes assessment of patient dose, methods of collecting dose information, analysis of dose date and recommendations for corrective action, and quality control of dose metrics. The section on artifact identification includes subjects on artifact check after detector calibration or detector drop, protocols for performing artifact check, methods of configuring acquisition and image processing menus and suggestions for troubleshooting.
Lead author A. Kyle Jones, Ph.D., of the department of imaging physics at the University of Texas MD Anderson Cancer Center in Houston and co-authors also discuss the quality assurance software that may be provided by manufacturers of DR systems. They also evaluated several of these programs, and found them to be useful for long-term trend analysis.
The report's authors conclude with a reminder that "a successful ongoing QC program requires the combined efforts of many clinical staff, including radiologic technologists, the medical physicist, department administrators, and radiologists. Ultimately, radiologists are responsible for the quality of an imaging practice.
The report may be accessed free of charge here.
REFERENCE
Jones AK, Heintz P, Geiser W., et al. Ongoing quality control in digital radiography: Report of AAPM Imaging Physics Committee Task Group 151. 2015 Med. Phys. 41;11: 6658-5570.
Back To Top
---
AAPM: Quality control in digital radiography Task Group 151 report. Appl Radiol.
By
Staff News Brief
|
January 20, 2016
About the Author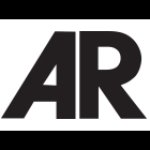 Staff News Brief