2016 marks year for mandatory CT Dose Check
By Staff News Brief
Implementing the CT Dose Check is a commendable New Year's resolution for radiology departments, but this January it is no longer just a patient safety and department quality issue. Hospital outpatient radiology departments, imaging centers, and physician offices with CT scanners are required to meet the four attributes of the Medical Imaging & Technology Alliance (MITA) Smart Dose CT standard.
If they do not, the U.S. Centers for Medicaid and Medicare Services (CMS) will reimburse at a lower rate. A penalty of 5% per examination performed on non-compliant CT scanners will be imposed in 2016, increasing to 15% in January 2017.
The NEMA CT Dose Check, part of MITA's CT Smart Dose standard (NEMA XR-20), is a technical standard that automatically checks for potentially high dose levels and generate an alert. It consists of two parts: a CT Dose Alert and a CT Dose Notification.
To implement the CT Dose Alert, it is necessary to preset a value of the volumetric CT dose Index (CTDIvol) or Dose-Length Product (DLP) for each CT protocol. This enables a CT scanner to alert its operator if the scan settings will produce an estimated dose that exceeds the preset value. The alert is intended to prevent major errors in scan settings that can cause radiation injuries from excessively high radiation exposures. Facilities can nominally set 1,000 mGy as the CT Dose Alert value as suggested by the U.S. Food and Drug Administration.
The CT Dose Notification enables operators to set specific values of (CTDIvol) and DLP for each CT protocol as notification values. A warning is displayed on the CT console if the notification value is exceeded. It may be overridden, but a technologist must verify the scan settings and specify why the values are being used for a patient.
Notification values for standard CT protocols have been created through a collaboration by MITA, the American College of Radiology, and the American Association of Physicists in Medicine (AAPM). (They may be accessed here on the American Association of Physicists in Medicine website.) The notification values provide guidance to aid in identification of dose indices which may exceed diagnostic reference levels established by an imaging facility.
"Implementation can be very smooth, without any negative impact on clinical workflow," said Mahadevappa Mahesh, Ph.D., associate professor of radiology and cardiology at the Johns Hopkins University School of Medicine in Baltimore, and author of an article published online in the Journal of the American College of Radiology explaining the CT Dose Check Standard. Dr. Mahesh also emphasizes that the CT Dose Check standard provides an additional opportunity to mitigate inadvertent high radiation exposures in CT.
REFERENCE
Mahesh M. What is the CT Dose Check Standard, and Why Do CT Scanners Need to Be in Compliance? J Am Coll Radiol. Published online December 1, 2015.
Back To Top
---
2016 marks year for mandatory CT Dose Check. Appl Radiol.
By
Staff News Brief
|
January 20, 2016
About the Author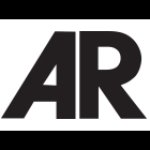 Staff News Brief